In a new report, the Government Accountability Office (GAO) said that the federal student loans tied to income will have a true cost of more than $100 billion, more than the U.S. Department of Education (ED)'s original projections. GAO also critiqued ED's accounting practices, finding them unreliable.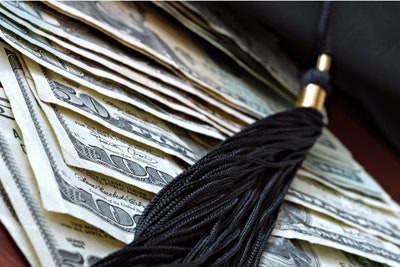 As borrowers pay back their student loan debt, they have the option of enrolling in programs that tie repayment to a set percentage of monthly income and will forgive the remaining debt after 10 to 25 years of payment. The programs, known as Income-driven Repayment (IDR) plans, are increasingly popular.
GAO found that the projected cost of IDR plan loans issued between 2009 and 2016 has more than doubled, from $25 billion to $53 billion, primarily because more borrowers are enrolling in the IDR plans than originally expected. In addition, GAO expects that more than $100 billion of direct loan principal in IDR plans for 1995 to 2017 loan cohorts will either be forgiven or discharged for other reasons.
ED reported that approximately 5.3 million borrowers were enrolled in IDR plans as of June 2016, a substantial increase from the 4.6 million borrowers enrolled in December 2015. The 5.3 million represent a significant 24 percent of all direct loan borrowers. More borrowers can plausibly be expected to sign up within the next year, after the White House announced a goal of adding another 2 million more borrowers to IDR plans by the spring of 2017 and targeted campaign to bring them onboard.
With more borrowers signing up for IDR plans, default and delinquency rates declined, ED reported.
GAO was critical of ED's methodology, finding that the department did not take into account the growing number of borrowers enrolled in IDR plans and inflation. "Weaknesses in this approach may cause costs to be over — or understated by billions of dollars," the report stated.
In an interview with NPR on Thursday, Barbara Bovbjerg, managing director of Education, Workforce, and Income Security Issues with GAO, reiterated the uncertainty in ED's approach. "They may have significantly under- or overestimated," she said. "It's really not clear."
ED Under Secretary Ted Mitchell defended IDR plans in a statement on Wednesday, saying that they "help keep borrowers from financial strain and reduce default, which can wreak havoc on struggling families' credit rating and ability to get back on their feet."
He added that ED has already undertaken reforms, including actions intended "to protect students and taxpayers from colleges that are failing students by leaving them with unaffordable debt and poor employment outcomes, ensuring they either improve or risk losing access to the federal student aid programs."
Staff writer Catherine Morris can be reached at cmorris@diverseeducation.com.