The Ohio State University (OSU) Center for Higher Education Enterprise (CHEE) quietly updated its website last week, removing Dr. Terrell L. Strayhorn from its "who we are" section. Strayhorn, a well-known academic, was the director of CHEE up until mid-March.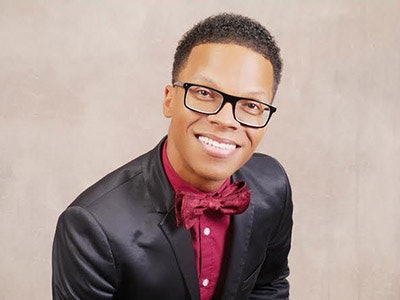 According to the same website, CHEE is now being led by an interim director, Dr. Joshua D. Hawley, raising questions about Strayhorn's abrupt mid-semester departure. When reached by phone on Monday night, Strayhorn said that his contract ended on March 17 and that he remains on the faculty as a professor of higher education.
In full disclosure, Diverse has partnered with Strayhorn on two annual studies, "Most Promising Places to Work in Student Affairs" and "Most Promising Places to Work in Community Colleges" since 2014. Strayhorn was a 2011 Diverse Emerging Scholar.
As of Tuesday evening, OSU had yet to release a public statement about the personnel change. An OSU spokesperson said that the university was in the process of gathering information about the situation and could not comment. Calls to the CHEE office were redirected to Kathleen Kemp, director of marketing and communications in the Office of Academic Affairs. Kemp did not respond to requests for comment.
CHEE is a think-tank founded in 2011 that studies college access and success among underserved student populations. Founding director, OSU president emeritus Dr. Gordon Gee, retains a position with the center as a senior fellow. Gee retired from OSU in July 2013 after a series of controversial statements he made about Catholics, the University of Notre Dame and the Southeastern Conference became known. He is currently serving as the president of West Virginia University.
Strayhorn, who holds a bachelor's and a master's from the University of Virginia and a Ph.D. in higher education from Virginia Tech, joined the OSU faculty in 2010 and became the youngest full professor in the university's history in 2014. He was the founding director of OSU's Center for Inclusion, Diversity and Academic Success (IDEAS). Strayhorn gives frequent talks and lectures across the country, addressing issues of student success and achievement.
Catherine Morris can be reached at cmorris@diverseeducation.com.