The National Association of Student Financial Aid Administrators (NASFAA), bolstered by a grant from the Lumina Foundation, has developed a website to benefit students whose colleges closed while they were enrolled or shortly after they withdrew.
The website, NextStepsEd.org, is an online ticketing portal which allows students to connect "with a seasoned financial aid advisor from a NASFAA member institution," according to the site's mission statement.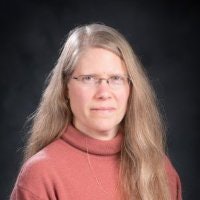 NextStepsEd was developed after big institutions of higher education, such as the for-profit Corinthian Colleges and ITT Tech, ended their academic programs as well as the recurring financial questions students come across when they withdraw or an institution closes in the middle of the term.
"It left a lot of students without a home in higher education, and in particular a lot of questions about their financial aid and what would be available and what wouldn't be available to them," said Megan McClean Coval, vice president of policy at NASFAA. "So there was a real need for these students to get information — and get accurate information — from financial aid professionals. So that's why we decided to engage in this."
The Lumina Foundation pitched in $214,800 to help students understand their financial options and direct them toward their next educational decisions. The grant began in December 2016 and will last until New Year's Eve, 2018.
Lumina Foundation is an independent, private foundation based in Indianapolis that's dedicated to making opportunities for education beyond high school available to all. Its goal is "to prepare people for informed citizenship and for success in a global economy."
"We [Lumina and NASFAA] were encouraged that the previous administration took steps to create a process by which students disrupted by a school closure could be made whole and can get back on a path to completion, but this new process is unfamiliar, fairly opaque, and potentially difficult to access for many affected students," said Zakiya Smith, strategy director at the Lumina Foundation.
Since the grant went into effect, NextStepsEd has successfully made contact with or assisted 645 students. It currently has 14 financial aid administrator volunteers helping these struggling students through the website.
"This process that NASFAA has established, in which experienced financial aid counselors volunteer their time to digitally connect with disrupted students requesting advice and assistance, is the kind of benefit that can have a meaningful impact on improving completion and student outcomes," Smith said.
One of NextStepsEdU's volunteers, Leslie Hammes, the associate director of financial aid services at the University of Idaho, has been working as a financial aid administrator for 19 years. Hammes said she first heard about the opportunity with NASFAA shortly after Corinthian Colleges closed in 2015.
"I felt it was important to provide assistance and guidance to students stuck in the process of getting an education and [who] have been volunteering [at NextStepsEdU] since spring of 2016," she said.
After a student has filed a "help ticket" on the website, volunteers usually respond within 24 hours of being assigned each ticket, and attempt to communicate with the student over the following 48 hours.
The communication between a financial aid administrator and a student goes beyond talking on the site itself. "I always begin with an email to provide information and to ask when the best time would be for me to call to answer their questions," Hammes said. "If they don't respond, I will call the number they provided and leave a message offering to answer any questions they have."
A uniform standard for loan forgiveness is set to take effect in July that is intended to streamline the process for students seeking debt relief as a result of unforeseen school closures. But according to an article published last month in POLITICO, the new administration has "signaled plans to take some action on them" and it's possible the regulations could be significantly changed or delayed.
Most recently, the site has been receiving tickets from students who submitted a borrower defense to repayment application a couple months prior and weren't sure it delivered. Those students are then referred to the Department of Education hotline to check their receipt. However, it usually takes a year for the department to determine whether the student qualifies for loan discharge, so their receipt may not be visible when they call.
They are also unsure whether it makes sense to request loan forgiveness and find a new school who will take their college credits and allow them to finish.
The volunteers are responding to the students' loan concerns as soon as they receive each ticket request. "We offer neutral advice to anyone with a concern and provide them with all their loan forgiveness options," Hammes said.