U.S. Secretary of Education Betsy DeVos said Tuesday she plans to appoint Dr. Arthur Wayne Johnson — a longtime financial services industry executive who recently wrote a dissertation on private student loan debt — as chief operating officer of Federal Student Aid, or FSA.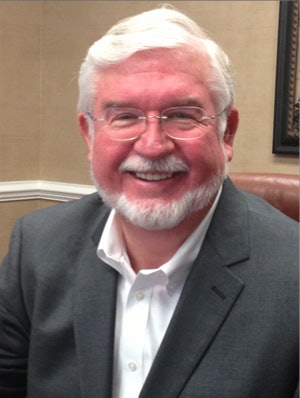 "Wayne is the right person to modernize FSA for the 21st Century," DeVos said in a statement. "He actually wrote the book on student loan debt and will bring a unique combination of CEO-level operating skills and an in-depth understanding of the needs and issues associated with student loan borrowers and their families.
"He will be a tremendous asset to the Department as we move forward with a focus on how best to serve students and protect taxpayers."
Johnson's appointment comes as FSA seeks to emerge from the turmoil that led to the resignation of its former head, James Runcie, an Obama administration holdover who resigned his post last month, citing a conflict with DeVos over her request to have him testify at a Congressional hearing on improper payments in federal student aid.
The hearing in question related to improper payments made in FSA's Direct Loans and Pell grant programs. FSA currently serves 42 million student loan borrowing clients and administers more than $1.4 trillion in current outstanding Federal Student Loan balances.
It also comes at a time when concerns are being raised about the Education Department's plans to offer a contract to a single servicer to administer federal student loans — a move that critics say would threaten quality and competition — and recent rollbacks in protections for student loan borrowers.
A statement from the Education Department says DeVos has charged Johnson with "executing her vision to simplify and modernize the federal student aid process, treat students as valued customers who are afforded the protections and respect they deserve and ensure Federal tax dollars are spent wisely."
"I have a profound appreciation for and recognition of the critical role FSA plays in advancing educational attainment by students in our nation's institutions of higher education," Johnson said, according to the same statement. "It is with a deep and sincere commitment to the millions of current and future Federal Student Aid clients that I look forward to accepting responsibility and accountability for the policies, actions and practices of FSA."
The plan to appoint Johnson — who is founder, chairman and former CEO of First Performance Corporation, described as a "global payment card technology platform company" — potentially ends a recent job hunt for Johnson, who recently applied to become superintendent of the Hamilton County Schools in Tennessee, according to these documents.
For his Ph.D. in education leadership from Mercer University, Johnson wrote a dissertation "Eyes Wide Shut: Understanding Private Student Loan Indebtedness."
Among other things, according to an abstract, Johnson found that "adult decision making competence" had "no statistically signifiant relationship with private student loan debt." The paper also found that a certain private university's financial aid officers were seen as being "willfully negligent in informing students about the characteristics of their student loans."
"Third, almost universally, respondents indicated that Private University's Financial Aid officers were additionally negligent in providing them with sufficient time to consider the loan instruments offered, and the implications of taking such loans," the abstract states. "Finally, it was observed that student loans were perceived to have harmed several of the interviewees, particularly in terms of impeding future plans."