Two Democratic Senators called for an investigation into possible insider trading of student loan servicer Navient stock Monday — citing the "unusual timing" of a major purchase of the company's stock just ahead of a U.S. Department of Education announcement earlier this year that it was terminating its information-sharing agreement with a federal agency that had sued the company.
"The timing and scope of these trades raise serious questions," states a letter that U.S. Senators Elizabeth Warren, D-Mass., and Suzanne Bonamici, D-Ore., sent Monday to Jay Clayton, chairman of the U.S. Securities and Exchange Commission, or SEC.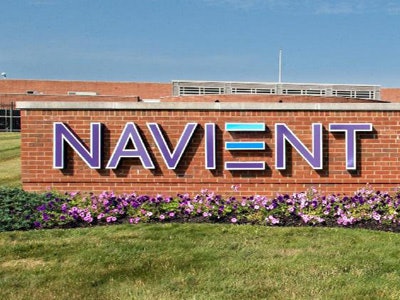 "If investors or Department employees were trading based on the unauthorized disclosure or discussion of nonpublic information by Department officials or employees, then it would appear to be a clear violation of securities law," the letter states.
The letter outlines what the senators believe are a peculiar set of circumstances surrounding the purchase of roughly 872,000 shares of Navient stock at or after 4 p.m. on August 31 — just one day before the Consumer Financial Protection Bureau or CFPB, got a letter from the U.S. Department of Education that indicated the department was ending its information-sharing agreement with the bureau.
"These trades amounted to 24 percent of trading volume that day," the letter states. "As a result, Navient's stock increased by more than 4 percent to $13.75 per share from the market close on August 31st."
The letter notes how Navient's stock price continued to rise after the House Committee on Education and Workforce publicized the Department's decision to terminate its information-sharing agreement with the CFPB. It states the stock price rose almost 18 percent between August 31 and September 27.
The letter also cites a news article in which a market analyst responded to the development by upgrading his rating of Navient from "neutral" to "buy" and stated that the termination of the agreement was a "signal that the Trump administration is looking at the industry differently than Obama."
"With a little bit less oversight, you can get a little bit more comfortable with the risk profile of the company," the analyst stated.
CFPB had sued Navient earlier this year in the final days of the Obama administration, alleging that the company had "cheated many struggling borrowers out of their rights to lower repayments."
Experts said it's difficult to say if or how the investigation being sought by the Senators will proceed.
Mark Kantrowitz, a financial aid expert and vice president of strategy at Cappex.com, noted that Navient stock price has fluctuated throughout the year due to various lawsuits that have been filed against the company.
"That makes it more likely for the timing to be a coincidence than for a stock that has been very calm suddenly plunging or skyrocketing," Kantrowitz said.
"Though, that doesn't prevent insider trading," Kantrowitz continued. "It just means that there's greater likelihood of the appearance of insider trading."
Donald C. Langevoort, a Georgetown law professor who once served as special counsel at SEC, said if there was a large stock price drop or increase upon the public announcement of the termination of the agreement, "then it's the kind of case the SEC would normally take at least a preliminary look at."
Judith Burns, a spokeswoman for SEC, declined to comment on the Senators' request for an investigation of insider trading of Navient stock. Navient officials did not respond to a request for comment but have previously said they welcomed such an investigation after the AFL-CIO called for one earlier this month.
Though SEC Chairman Clayton is an appointee of President Donald J. Trump and two Democratic Senators are the ones seeking an investigation that could potentially implicate Department of Education employees or officials, Langevoort said he doubted that politics would get in the way at either the preliminary or enforcement action stages because "insider trading is not a highly politicized issue.
He also noted that SEC Commissioner Kara M. Stein was appointed by President Barack Obama, and Donald Jackson, director of Columbia University Law School's Program on Corporate Law and Policy, is a nominee to fill a Democrat seat on the commission, subject to congressional approval. Langevoort said that "the ability to suppress actions without being called out on the failure to act is somewhat limited."
"But only time will tell," Langevoort said. "Without knowing more about this particular case it's hard to say what would happen going forward."
Enforcement actions for insider trading are a relatively rare occurrence, SEC data show. From 2005 through 2014, for instance, enforcement actions for insider trading have ranged from 37 to 61 per year — just a fraction of SEC enforcement actions overall, which have ranged from 574 to 755 during the same year. There were 45 insider trading enforcement actions during fiscal 2016, SEC data show.
One Capitol Hill insider told Diverse that SEC "takes congressional requests seriously, and conducts investigations in a non-partisan way, so we would expect that the investigation will take place."
Jamaal Abdul-Alim can be reached at jabdul-alim@diverseeducation.com or you can follow him on Twitter @dcwriter360.