Graduation rates for African-American Division I men's basketball student-athletes are rising, but gaps with their White teammates persists.
That's the good news, revealed in the latest report from The Institute for Diversity and Ethics in Sport (TIDES) at the University of Central Florida. But this doesn't mean there aren't still issues. "Keeping Score When It Counts: Assessing the Academic Records of the 2019 NCAA Men's Basketball Tournament Teams" shows that the average Graduation Success Rate (GSR) for African-American D-I men's basketball student-athletes rose from 74 percent in 2018 to 79 percent in 2019, but a gap with White student-athletes persists. White D-I men's basketball student-athletes have a GSR of 92 percent.
"This is the best graduation rate report card we've done for college basketball in terms of improvement," said Dr. Richard Lapchick, director of TIDES and the author of the study. "The graduation rate itself has gone way up, especially, the narrowing of the gap between African-American and White basketball players."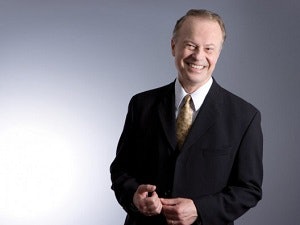 "It's been the most troublesome statistic for me doing the reports for all these years," he added. "There is obviously still room for improvement. Thirteen percent isn't a small number, but it's significantly better than it's ever been."
Lapchick said the good news should not cause people to take their eyes off of the widespread disparities. He encouraged institutions to  presenting data about their APR and GSR to student-athletes who are being recruited, of which African-Americans make up the majority in basketball.
"So they can have a wide-eyed view of what their potential for academic success will be at that institution," he said.
Another positive statistic is that 97 percent (66 of 68 tournament teams) graduated 50 percent or more of their men's basketball student-athletes in 2019. This is an increase from 82 percent (56 teams) in 2018. Ninety-three percent (63 teams) graduated 60 percent or more and 75 percent (51 teams) graduated 70 percent or more. Sixteen schools graduated 100 percent.
For the second consecutive year, all 68 NCAA Tournament-bound teams were at or above the Academic Progress Rates (APR) 930 benchmark. Lapchick cites the academic reform package implemented by the NCAA as being a significant factor. Schools face penalties, such as the loss of scholarships or loss of participating in a post-season tournament, if they fall below a certain standard.
"While this is all good news in terms of improvement, I believe that the APR standard — I've been saying this for a number of years now — is too low at 930," said Lapchick. "That's a 50 percent graduation rate. So many teams are already beyond 60 percent. The NCAA needs to raise that bar because athletes take challenges like that."
Lapchick said institutions are aware that these reports put a spotlight on athletic departments in terms of academic success and diversity.
"They don't want to get negative comments, particularly in this era when diversity and inclusion seems to appear on everybody's pillars of the university and of the athletic department," he said. "If they're failing in that area and it becomes public, then that's something they don't want to face. That's increased their desire to have student-athletes be successful."
There is always the hope that college and university presidents and conference commissioners take note of the reports. They have the power to allocate resources. If they see room for improvement, Lapchick said that he hopes they will see to it that improvement happens.
African-American D-I men's basketball student-athletes continue to outperform African-American male students in the general student body at a rate of 79 percent versus 41 percent. White student-athletes also outperform White students at 92 percent graduation rate versus 67 percent.
"In athletics we have institutional checks on our student-athletes; we're paying attention to how they're performing academically," said Lapchick. "That would be a valuable asset to the entire student body. The whole area of student-athlete development in college athletics has been a boon to the success of student athletes as students. If there was more emphasis on student development for the general student population, I think we'd see the same phenomenon."