High-school grade-point averages (HSGPAs) have jumped in the last decade but ACT test scores have remained stagnant, creating increased grade-inflation.
That's according to a new report by the ACT, a nonprofit education organization most commonly known for its standardized test.
Since 2010, when the average HSGPA was 3.17, the HSGPA average has jumped 5% to 3.36. While some of this increase can be attributed to the impact of the pandemic on academic life, the report shows that grade inflation has steadily increased for a decade. With more and more institutions becoming test optional, ACT CEO Dr. Janet Godwin said she is concerned this inflation means HSGPA may no longer be a good indicator of college readiness.
"It's important students have a clear picture of who they are and what they are able to do. Understanding [that] is critical for their futures," said Godwin. "Grade inflation makes this more challenging. There are enormous implications for admissions."
The report also found that students of color, particularly Black students at primarily white K-12 schools, saw the sharpest increase in inflation. It concludes by urging admissions departments to use multiple, holistic assessments of students, including a combination of HSGPA and another standardized test metric.
Dr. Larry J. Walker, an assistant professor in the department of educational leadership and higher education at the University of Central Florida, said it's no coincidence this report was produced at a time when more and more institutions are moving toward test-optional applications.
"[The report] talks about grade inflation and importance of other metrics, using the ACT. But we're moving away from that," said Walker, citing the decision made just earlier this month by the American Bar Association (ABA) to recommend that law schools no longer require the LSAT for admission. The ABA is following suit with other institutions like the University of Michigan, whose biomedical sciences graduate program dropped the GRE requirement in 2017, and the 2021 final decision by the University of California to end the use of the ACT and SAT to determine undergraduate admission.
"We're moving away from [standardized testing] because those metrics have not been designed for minoritized students," said Walker. "In fact, they were created to prevent these groups from opportunities. This has never been a mechanism put in place to support minoritized students."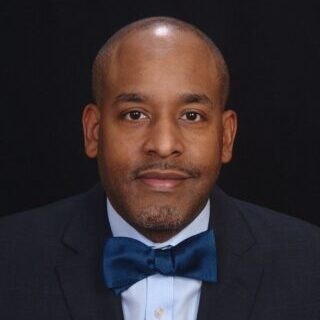 Godwin said she was aware that some may see the report as self-serving, but added that, with the resources available at the ACT, "we have the means to do this research and contribute to the national conversation from a systemic standpoint about what's happening in our schools and education system."
Walker found the report's conclusion about students of color at predominately white schools particularly compelling. Dr. Edgar Sanchez, ACT's lead research scientist, was also intrigued by the finding.
"The issues of Black students having greater inflation was surprising, we didn't expect to find it," said Sanchez. "We're highlighting this finding, and we really want to pass the baton on to other researchers, take a deep dive into what issues were happening that brought about this scenario."
As a former K-12 teacher, Walker said this report could be a reminder of how few resources minoritized communities have access to, resources needed to provide a more thorough secondary education that leads to college.
"As society, we lean so much on metrics, and we don't see the forest for the trees," said Walker. "Metrics are important, but the metrics don't matter if we don't beef up what's happening in high school."
Walker said he knows of so many students of color who never applied to certain institutions because guidance counselors told them they would never get in. Overall, he said that the system needs work.
"I think [applications] need to lean more on students lived experiences, their story," said Walker. "There will be students who don't perform well on the test, but if you give them the academic, emotional, and social support they need, they'll get an opportunity to catch up and excel because they have tremendous work ethic."
Liann Herder can be reached at lherder@diverseeducation.com.