A new report from The Common Application, a nonprofit working to simplify, unify, and equitize college application, has found an increased number of low-income, minoritized, and first-generation students are using the Common App.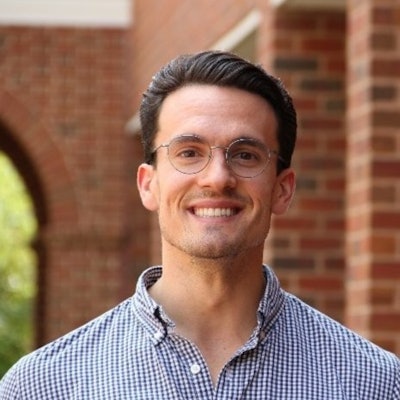 "The last eight years show clear progress toward expanding access and integrity in the application process—we have a more diverse applicant pool than we've ever had," said Dr. Preston Magourik, senior manager of research and analytics at the Common App. "But there's a lot of work to do in the future to keep up this progress and take lessons to ensure we have more positive results, like this report."
The report tracks applicants who used the Common App between academic years 2013-2014 and 2021-2022. In that time, the total number of users increased by 72% to over 1.2 million, and growth in underrepresented groups has vastly outpaced growth in the overall population. First generation students increased by 90%, under-represented students by 131%, and fee-waiver qualifying students by 110%.
Demographic changes in high schools do not account for the shift. Instead, Common App found the growth, centralized in the South, Southwest, and Midwest regions of the U.S., strongly correlated with the addition of flagship schools to Common App membership. Students can apply to any member institution using the Common App's single application process. New memberships also include Historically Black Colleges and Universities (HBCUs), many of which are located in the South.
"Common App is expanding membership," said Magourik. The organization has now partnered with over 1,000 institutions. "Membership has grown specifically to include larger, public universities—that's a change to what Common App looked like 15 to 20 years ago."
While Magourik said Common App is celebrating the percentage growth, the organization also wants to be transparent: this growth occurred in students that overall remain underrepresented. Despite seeing a gain of three percentage points, first generation applicants still make up just 34% of the total applicant pool. Fee waiver students represent only 25%, and minoritized groups make up 27%.
"We're doing a lot of things to continue to provide more growth in these groups, to ensure we're providing opportunities for students," said Magourik, like experimental pilot programs and continuing to grow institutional membership. Common App is also hoping to expand its partnership to community colleges.
The University of South Carolina (USC) in Columbia, SC became a Common App member in 2019 and found that 86% of freshman applicants for Fall 2022 used the Common App to apply.
"The feedback we have received from students and high school counselors is that they prefer the Common Application over other ways to apply, and we hear them loud and clear," said Scott Verzyl, vice president for enrollment management and dean of undergraduate admissions at USC. Verzyl noted that the Common App even has a smartphone app, which makes it even more convenient for students.
"Our goal is for our resident student population to reflect the demographics of the state of South Carolina," said Verzyl. "We have a long way to go but we have made significant progress over the last five years."

Since 2018, the number of Black freshmen at USC has increased by 77%, and the number of Latinx freshman has increased by 34%. Verzyl said their mission for greater diversity is one of the many reasons they chose to partner with the Common App. It's the same reason the University of Florida (UF) decided to partner with Common App in 2020.
"UF, as one of the land grant institutions in Florida, strives to be representative of the state's population, but also the nation. Removing systemic barriers in the application process helps to assure that we continue to work toward that goal," said Dr. Mary Parker, vice president for enrollment management and associate provost at UF. Parker added that UF, as a flagship, has an obligation to increase its diversity.
"Our partnership with Common App is part of a comprehensive strategy to improve the diversity of our student body and to increase access to a UF education," said Parker. "Our goals are in alignment and our relationship is advantageous for our applicants. Given that strong alignment, we plan to continue working with Common App in the future."
Liann Herder can be reached at lherder@diverseeducation.com.