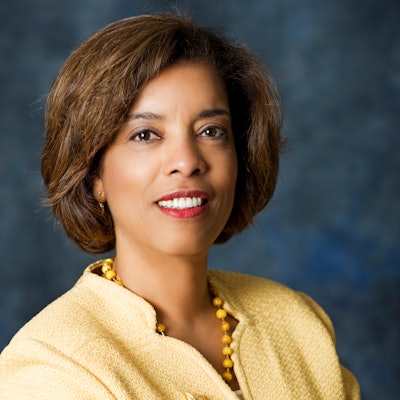 Title: President, University of Saint Joseph

Since taking office in 2008 as the eighth president of the University of Saint Joseph, Dr. Pamela Trotman Reid has worked to build upon the university's reputation for academic excellence and ensure its commitment to integrity, women's leadership and service. She initiated and successfully launched its first professional doctoral program by creating a School of Pharmacy in downtown Hartford, which garnered widespread acclaim from the Greater Hartford community. Under her leadership, the size of the graduate program in education tripled with the introduction of off-site classes throughout Connecticut, the program for adult learners was refocused, and undergraduate women's programs have gained increased recognition for excellence and student success.
Reid is a developmental psychologist who has worked to enhance academic quality and promote diversity. Among the projects she developed, she is most proud of a math and technology enrichment program for middle school girls which began in Detroit, Mich. The program, Gaining Options: Girls Investigate Real Life (GO-GIRL), was also replicated in Chicago, Philadelphia, Washington, and most recently, in West Hartford.
She is nationally-known as a scholar in the area of gender and racial issues and also as an active participant in scholarly organizations, and she has numerous published book chapters and articles in psychological journals. A fellow of the American Psychological Association, Reid has held elected offices in that organization.
Reid has more than three decades of faculty experience in psychology, education and women's studies at diverse institutions, and has held administrative roles at the City University of New York Graduate School, the University of Michigan and Roosevelt University.