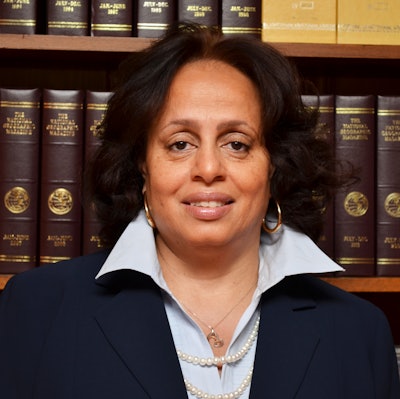 Title: Executive Director International Ultraviolet Association
Deborah W. Martinez has extensive experience as a senior association executive, including the development and management of continuing education and professional development programs, as well as regional, national and international conferences and meetings. She serves as the executive director of the International Ultraviolet Association, a nonprofit organization headquartered in the Washington D.C. area. She has previously held executive positions with the Advancing Hispanic Excellence in Technology, Engineering, Math and Science, the Society of American Military Engineers and the American Dental Education Association, and was executive director of the Society of Geriatric Cardiology.
Martinez is a graduate of Howard University. She has also earned credentials from the American Society of Association Executives in its Certified Financial and Operational Management and Certified Meetings Professional programs. Recently, Martinez collaborated and implemented three major initiatives related to ongoing training in engineering. They include an online collegiate program for non-commissioned officers to assist their pursuit of engineering degrees, an international webinar program providing information to educate both military and civilian personnel about new and innovative programs and a Deans of Universities Roundtable to address financial opportunities and other means of support for underrepresented students. She is co-author of numerous publications on topics ranging from geriatric cardiology to curriculum development.