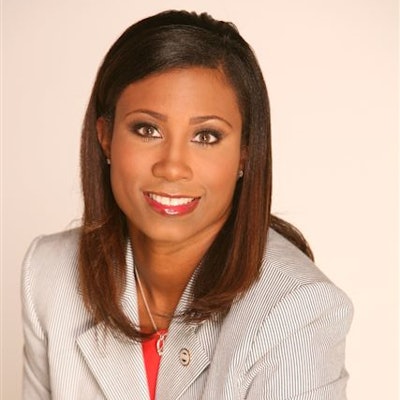 Title: Director of Athletics, Clark Atlanta University
A native of Atlanta, Tamica Smith-Jones serves as director of athletics at Clark Atlanta University. She oversees 11 intercollegiate sports teams (6 women's and 5 men's) with more than 200 student-athletes and 30 staff members. During her leadership, the Panthers have demonstrated immediate success in the classroom, community and on the competition fields. Under her watch, retention and graduation rates have steadily been on the rise. In spring 2011 and 2013, more than 40 percent of its scholar-athletes who achieved a 3.0 semester g.p.a. and higher were honored.
Partnerships have been established throughout the metro-Atlanta community, which has increased community engagement, enhanced the game day experience and improved facilities through sponsored programs. Student-athlete leadership has soared through graduate assistantships and the emergent Student Athlete Advisory Committee. During Smith-Jones' tenure, the Panthers have been conference champions in women's cross country (2008, 2011 — first in school history), women's tennis (2009, 2011), men's basketball (2011 — first in school history) and women's volleyball (2012 — first in school history). Several CAU student-athletes, coaches and staff members have received conference and national recognition for both academic and athletic achievements, in keeping with Smith-Jones' goals of standard of academics first, students serving as ambassadors and continuing to be champions in athletics.
An author (2006 self-published autobiography A Ball and A Dream), philanthropist, motivational speaker, life skills coach, business professional and consultant, Smith-Jones, is a spirit-filled enthusiast who enjoys supporting student-athletes in their pursuit of higher education.