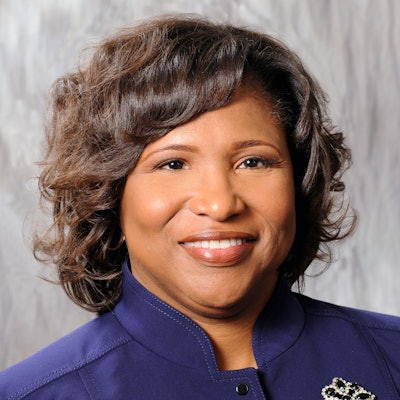 Title: President, Atlanta Technical College
A veteran educator with more than 20 years of experience in secondary and post-secondary education, Dr. Alvetta Peterman Thomas is the only African-American woman leading a technical college in Georgia and the fifth president in the history of Atlanta Technical College.
Under Thomas' leadership, enrollment at the college has increased to nearly 5,000 students per semester, and the career placement rate has remained above 98 percent. The college recently opened the Brenda Watts Jones Allied Health & Technology Complex, costing more than $14.8 million and spanning more than 70,000 square feet.
Before her appointment as president in 2008, Thomas served as vice president of academic affairs at the college. Prior to her arrival at Atlanta Tech in 1997, she served as executive director at Skills for Tomorrow Charter High School in Minneapolis, Minn., instructional support services coordinator at the Technical College System of Georgia, then known as the Georgia Department of Technical and Adult Education, education specialist at the U.S. Department of Defense, teacher and curriculum specialist in the Savannah Chatham County Schools and adjunct assistant professor at Alabama State University.
Thomas has shared her knowledge of best practices in post-secondary education in presentations at various conferences, including the COC-SACS Annual Meeting, the Annual Conference for the Association for Integrative Studies and the Georgia Tech Prep Conference.
Among her many accolades, she has been honored by the National Science Foundation, U.S. House of Representatives and the DTAE/UGA Community and Technical College Leadership Initiative, of which she was a first-cohort graduate.