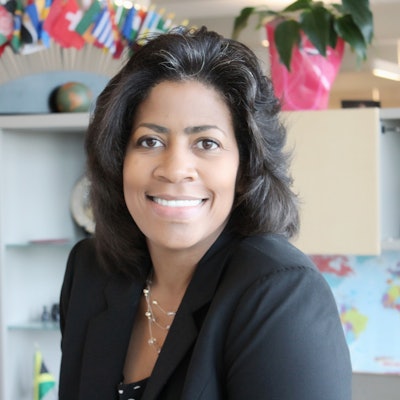 Title: Director of Governance and International Affairs NCAA
An international student-athlete herself, Delise O'Meally serves as director of governance and international affairs at the NCAA.
In her role, she works closely with the NCAA Executive Committee oversees association-wide committees and manages the administrative structure that supports more than 139 standing committees. She also spearheads the international relations efforts at the NCAA national office.
O'Meally grew up in Jamaica and played tennis at Morgan State, where her interest in international college sports first blossomed.
O'Meally was named vice president of the Organización Deportiva Universitaria Panamericana (ODUPA), one of the five regional organizations founded by the international governing body for university sport, Federation Internationale du Sport Universitaire (FISU).
ODUPA conducted its general elections at an August meeting in Shenzhen, China, where the 2011 World University Games were played. O'Meally will serve four years as vice president of its board.
In addition, O'Meally was elected to a four-year term as vice president for the United States International University Sport Federation, which is the United States governing body within FISU. The NCAA is a member of the USIUSF, and O'Meally's position with that group led to her election to ODUPA board.
O'Meally hails sports competition as a means to transcend cultural differences and brings people together. She has set as her goal at the NCAA to build relationships within international organizations that will provide opportunities for student-athletes, as well as member institutions the opportunity to globalize their reach and experiences.