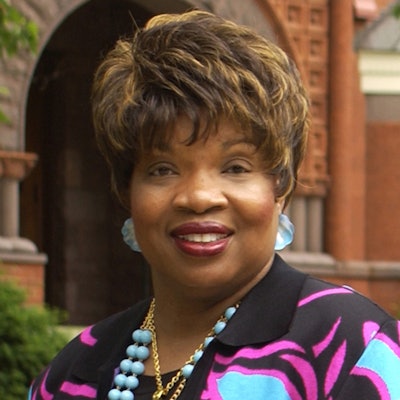 Title: Retired President, Millersville University
As the 13th president of Millersville University of Pennsylvania, Dr. Francine G. McNairy served from 2003 until her recent retirement on January 26. McNairy served as the chief executive officer with oversight of a $100 million budget, 1,000 employees, and 8,000 undergraduate and graduate students. The university has been nationally ranked as one of the top regional public institutions of higher education by U.S. News and World Report and among Kiplinger Magazine's 100 Best Values in Public Colleges. Prior to her appointment as president, McNairy served as provost and vice president for academic affairs at Millersville University since August 1994.
During her tenure as president, a strategic planning process led to a new vision statement, a redirection of the university's institutional identity program, a redesign of the budget process to encourage greater constituent participation, a focus on securing new revenue sources and the strategic process of aligning budget priorities with institutional priorities and goals. She has championed an increase in the diversity of the faculty and the student body and oversaw the completion of a $40 million capital campaign, as well as the Soar to Greatness campaign, which garnered $88 million.
McNairy holds a bachelor's degree in sociology, a master's degree in social work, and a Ph.D. in speech rhetoric/communication with emphasis on interpersonal and small group communication from the University of Pittsburgh. She is also an alumna of the Harvard University Institute for Educational Management.