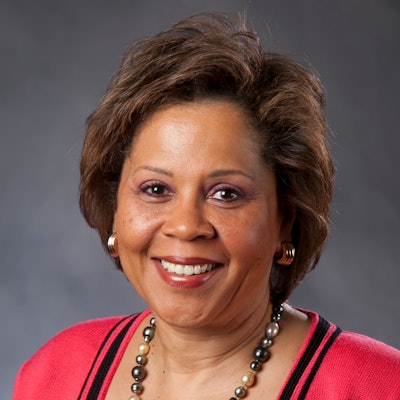 Title: Professor of Political Science/Public Policy Duke University
Paula D. McClain is professor of political science and professor of public policy and dean of the graduate school and vice provost for graduate education, having moved to Duke from the University of Virginia in 2000. She also directs the American Political Science Association's Ralph Bunche Summer Institute hosted by Duke University. A Howard University Ph.D., her primary research interests are in racial minority group politics, particularly inter-minority political and social competition, and urban politics, especially public policy and urban crime.
Her articles have appeared in numerous journals including the Journal of Politics, American Political Science Review, Urban Affairs Review and The Du Bois Review: Social Science Research on Race. Westview Press published the fifth edition of her book, "Can We All Get Along?": Racial and Ethnic Minorities in American Politics, coauthored with Joseph Stewart, Jr. in 2010. (The 6th edition will be published in mid-2013.) Her 1990 book, Race, Place and Risk: Black Homicide in Urban America, co-authored with Harold W. Rose, won the National Conference of Black Political Scientists' 1995 Best Book Award for a previously published book that has made a substantial and continuing contribution.
Since arriving at Duke, she has served on the Appointment, Promotions and Tenure Committee and as its chair in 2002. She has served as chair of the Academic Council, the Provost's Diversity Task Force, the Arts and Sciences' Budget Task Force and various departmental and other ad hoc committees. In addition to being dean of the graduate school, she is co-director of the Center for the Study of Race, Ethnicity and Gender in the Social Sciences.