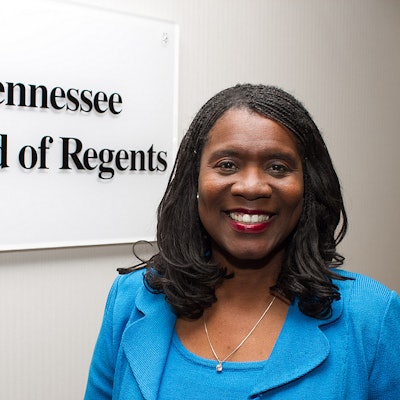 Title: President Tennessee State University
Newly appointed to her post in January of this year as Tennessee State University's eighth president, Dr. Glenda Baskin Glover previously served as the dean of the School of Business at Jackson State University, a position she held since 1994.
While at Jackson State, she led the College of Business to implement programs leading up through the Ph.D. degree. Her guidance has included the development of retention strategies and ensuring compliance with accreditation standards.
She played an important role in fundraising for the college, leading a successful $5 million initiative and obtaining the university's first endowed chair. She spearheaded the implementation of online learning programs, developed the university's internal fiscal accountability measures and served as a key liaison to local and national elected officials.
A licensed attorney and certified public accountant, Glover earned her bachelor's degree in mathematics from TSU in 1974, an M.B.A. from Clark Atlanta University in 1976, a J.D. from Georgetown University Law Center in 1994, and her Ph.D. in business economics and policy from George Washington University in 1990.
She serves on numerous boards. Along with her academic and administrative accomplishments, Glover has been published in several highly regarded journals and refereed proceedings, and made numerous presentations at professional meetings and conferences.