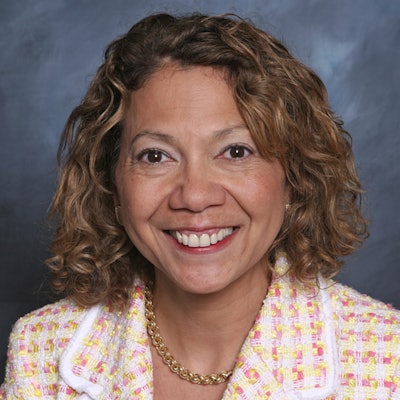 Title: President California State University, Fullerton
Accustomed to breaking new ground, Dr. Mildred García was appointed as the seventh president of California State University, Fullerton last June. Previously, García served as president of CSU Dominguez Hills beginning in 2007, where she was the eleventh female president — and first Latina president — in the California State University system. Leading one of the largest and most diverse universities in the western United States, García has a strong commitment to multicultural alliances and a belief that these coalitions strengthen institutions and communities, as well as students.
García's research in higher education has concentrated on the impact that equity, diversity and outreach have on policy and practice. She has served on editorial boards for a variety of scholarly publications and has been an active participant and consultant in the policy work of the National Science Foundation, the American Educational Research Association, the Middle States Commission on Higher Education and other national, regional and state higher education organizations.
García serves on President Obama's Commission on Educational Excellence for Hispanics, the boards of directors for the Association of American Colleges and Universities and the American Association of Hispanics in Higher Education, the advisory boards of Hispanic Outlook in Higher Education and Higher Education Abstracts, the board of trustees for the Council for Adult and Experiential Learning, the board of visitors for USAF's Air University, and as founding board member of the National Council for Community and Education Partnerships. In 2010, U.S. Secretary of Education Arne Duncan appointed García to the U.S. Committee on Measures of Student Success.