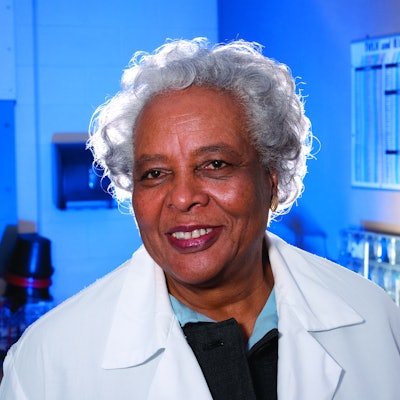 Title: Professor of Biology Fayetteville State University
With 50 years of teaching, Dr. Valeria P. Fleming is the longest serving university employee and is among state workers with the greatest length of service at one institution. During her lengthy tenure, Fleming has held numerous positions and worked her way up from instructor to full professor. In between, she was in charge of women's issues as an assistant to the dean of students, chairwoman of the Division of Arts and Sciences, chair of the Department of Physical and Life Sciences, assistant to the provost and vice chancellor for Academic Affairs, head of General Education (now University College), and provost and vice chancellor for academic affairs.
Fleming is known as a teacher of life sciences and life lessons. Many of her students have had great success as medical doctors, teachers, researchers, and in other science-related fields.
She is warmly regarded and is seen as an invaluable resource at Fayetteville and in the greater science community. She has received grants and support from the Rockefeller Foundation, National Science Foundation, Ford Foundation Advanced Study Fellowship and University of North Carolina Board of Governor's Advanced Study Fellowship. In addition, she has received recognition including the Top Fifty Minority Women Scientist Award, National Technical Association Faculty Award for Significant Contributions to the Development of Chestnut Library at Fayetteville State, Sponsored Research Award and Grantsmanship Award.