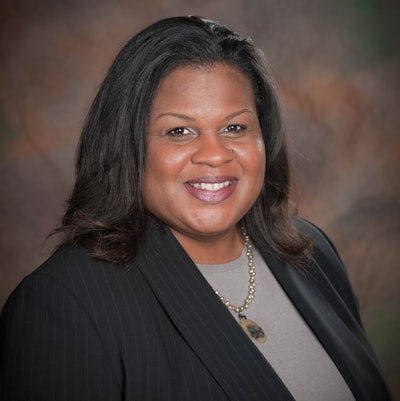 Title: Chief of the Office of Education NASA Dryden Flight Research Center
As the chief of the Office of Education at NASA's Dryden Flight Research Center on Edwards Air Force Base, Calif., Katrina Y. Emery is responsible for the development and implementation of the center's education programs that are designed to inspire and strengthen student interest in science, technology, engineering and mathematics (STEM) through NASA's unique missions, workforce, facilities, research and innovations. She assumed the role in June 2012.
Emery began her employment at NASA Dryden in 2001 as a NASA Louis Stokes Professional Leadership fellow. She provided technical assistance to minority-serving institutions to align cutting-edge research and development activities with NASA.
From 2003 through 2005, Emery served as an academic program manager under an Intergovernmental Personnel Act Agreement. She managed grants for NASA funding to historically Black colleges and universities, Hispanic-serving Institutions and tribal colleges and universities. Her oversight helped increase grant recipients' fiscal responsiveness and delivery of quality program outcomes to NASA.
As operations director of the Aerospace, Education, Research and Operations (AERO) Institute in Palmdale, Calif. from 2005 through 2007, Emery managed the day-to-day operations of the institute, which is a strategic partnership of federal, state and regional governments, commercial companies, academic institutions and non-profit organizations that have joined together to address our nation's need for a technically skilled workforce and STEM education at all levels.
Emery holds a bachelor's degree in business from Southern University and a master's in public administration from A&M College in Baton Rouge, La.