The City University of New York (CUNY) is partnering with Hillel International to expand Hillel's initiative to improve the college experience for Jewish students.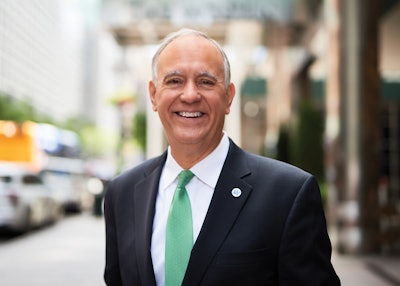 Seven of CUNY's campuses are among 12 schools included in Hillel's recent expansion of its national Campus Climate Initiative (CCI), which takes a proactive approach, striving to create a positive campus climate where Jewish students can be comfortable expressing their identity and values without fear of backlash.
The seven campuses are Baruch College; Brooklyn College; The City College of New York; College of Staten Island; Hunter College; John Jay College of Criminal Justice; and Queens College.
"We have remained vigilant and unequivocal in our intolerance of antisemitism, yet we know more needs to be done globally and locally to combat antisemitism and bigotry in all forms," said CUNY Chancellor Dr. Félix V. Matos Rodríguez. "I'm proud of our growing partnership with Hillel International and grateful that the organization selected our campuses for their Campus Climate Initiative, which works to end antisemitism and build safe learning environments in which all students can thrive, regardless of race or religion."
Arrests for antisemitic crimes are up by 45% in New York this year, according to the NYPD.
CUNY also plans on taking other actions to combat antisemitism, including incorporating antisemitism in diversity, equity, and inclusion (DEI) trainings; creating a website for reporting campus incidents, including antisemitism; allocating $750,000 for programming against religious or ethnic bigotry or for DEI training expansion; and formalizing the expansion of CUNY's student exchange programs and academic partnerships in Israel.