Roxbury Community College is celebrating its 50th anniversary over three days this weekend, GBH News reported.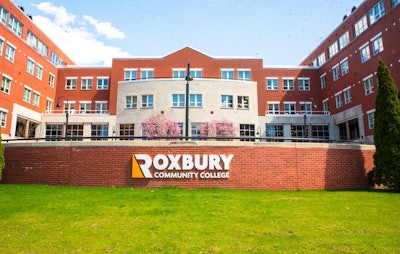 The event includes film screenings, hip-hop performances, and the RCC commencement ceremony. Haqikah Greaves, who completed her studies at RCC while pregnant with her first child, is the commencement speaker.
RCC is also celebrating the 50th year of the hip-hop genre, with performances from hip-hop artists Edo.G and Red Shaydez.
Jennie McDonald-Brown, executive director of development for RCC, said Roxbury has been a geographical and social justice center for Boston, which fought for the college to exist.
"It's really a testament to this community's strength and resilience," McDonald-Brown said. "They advocated for an institution of higher learning that was affordable and accessible for the neighborhood. And we're still here 50 years later. [The anniversary weekend] is an awesome opportunity that's going to pay homage to all of the people who made the college kind of come to be and all of the folks who have continued to contribute over the course of its 50 years."
RCC's goals for the next 50 years include building a Center for Economic and Social Justice and Boston Mayor Michelle Wu's free community college tuition program, McDonald-Brown said. The school is a predominantly Black institution with a faculty that reflects the student body, she said.
"This is a place that's a lot more than just the courses and the career development," she said. "We've got a food pantry, we have mental health support, we have a program called Project Access that really provides holistic support for all the nonacademic things that really get in the way of degree completion. We have the Dropout Academy. I think there's just a lot of resources to help ensure that once folks get here, they're able to persist, they're able to finish and go on to either a four-year college or onto the career pathway that they're excited about."