The University of Chicago will pay $13.5 million to settle a lawsuit alleging that it conspired with other elite schools to limit financial aid for admitted students. The school is the first defendant in the suit to settle, The Washington Post reported.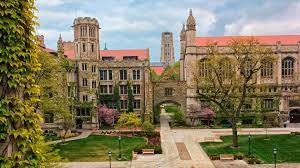 The lawsuit – filed in Illinois federal court in January 2022 – claims that 17 colleges and universities use a shared financial need methodology that reduces institutional dollars to students from working- and middle-class families. This practice has harmed an estimate of approximately 200,000 students in the past 20 years, according to attorneys.
The suit is levied against 17 schools including Georgetown University, California Institute of Technology, and most Ivy League schools. All of them have denied allegations and have been unsuccessful in getting the case dismissed.
"This settlement … underscores once again the strength of the plaintiffs' case and further shines the spotlight on the defendants who have not yet stepped up to do the right thing for their students and alumni," said Robert D. Gilbert, managing partner at Gilbert Litigators and Counselors, one of the firms representing the former students.
Settling was to avoid continued litigation costs, not to admit guilt, UChicago said in a court filing this week.
Currently awaiting judge approval, the settlement would provide cash payments to the entire class – not just those who attended UChicago – and would also have the school give information, documents, and a witness interview that the plaintiffs' attorneys say will help against the other schools.