Towson University has withdrawn its proposal for a business analytics Ph.D. program after Maryland's Office of the Attorney General questioned the validity of the vote approving it, The Daily Record reported.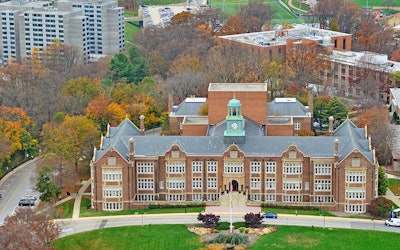 Towson's program proposal had received criticism from advocates for what they claim was a duplication of a program at Morgan State University. The advocates argued that Towson having such a program would draw students away from the Historically Black College and University.
The school withdrew its proposal almost a week after the AG Office said the proposal's Maryland Higher Education Commission (MHEC) approval vote – which had seven out of 12 members present – was flawed. It plans to resubmit at a later date.
The current Gov. Wes Moore-appointed MHEC leadership has called for a pause on objected program proposals until December, when a legislative work group is expected to recommend changes to the academic review process.
"Pursuant to the July 18, 2023, MHEC memo issued to all institutions suggesting a voluntary pause on contested academic review proposals until the legislative workgroup has made recommendations to improve the process, Towson has voluntarily withdrawn its proposal for a Ph. D program in business analytics," commission spokesman Derrick Coley wrote in an email Friday.
The AG's verdict of MHEC's "administrative error" does not mean that Towson's program "is in any way duplicative of any other program, nor does it have any impact upon the merits for the program's approval," Towson spokesperson Sean Welsh said.