The American Council on Education (ACE) said on Monday it is canceling its annual meeting, set for March 14-16 this year in San Diego, due to the threat posed by the novel coronavirus. However, the National Association of Diversity Officers in Higher Education, or NADOHE, is still planning to go ahead with its March 11-14 annual meeting, but with "heightened levels of cleanliness" at the event venue in San Diego.
These developments come even as more and more universities announce they are closing and/or moving classes online amid fears of a global pandemic.
The coronavirus (COVID-19), which began in China, has now infected at least 113,575 people around the world and 604 people in the U.S., according to Johns Hopkins' research collective, the Center for Systems Science and Engineering. As of Monday evening, a total of 3,996 people have died worldwide from COVID-19. In the U.S., 22 coronavirus fatalities have been reported. California, Florida, New York, Maryland, Oregon and Washington state have all declared an emergency. Observers expect more states to follow suit.
However, NADOHE said in an email statement last week, that because there are "no restrictions to large-scale gatherings in San Diego County," it is "committed" to holding the conference as planned.
In the statement attributed to Dr. Archie Ervin, NADOHE's president, NADOHE also plans to go ahead with its annual event because it has to balance its members' interests with the financial responsibility of maintaining the "well being" of its organization.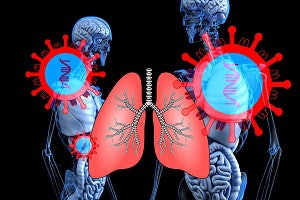 "Therefore, in light of NADOHE's contractual obligations and liabilities, and the membership benefits from the national annual conference, and in light of the fact that there are no restrictions to large-scale gatherings in San Diego County due to COVID-19, we are committed to holding the conference as planned this coming week," Ervin's statement said.
On its website, NADOHE said the Centers for Disease Control (CDC) emphasizes that standard infection control measures are the best way to avoid any respiratory disease, including COVID-19. Therefore, it's ensuring that extra precautions are taken during the event.
"We are working with the conference hotel to maximize heightened levels of cleanliness and encourage all conference attendees to take common-sense precautions following the CDC guidelines …," said NADOHE in a statement.
In its email statement, NADOHE said enhanced safety measures include the cleaning of common hotel areas multiple times a day; widespread installation of hand sanitization stations; increased bleach dilution in cleaning products to ensure disinfection and a rule that hotel housekeeping must wear gloves while cleaning guest rooms.
ACE said in a statement that while it took several precautionary steps to ensure a safe meeting for attendees, "events have overtaken ACE2020 and much of higher education." It specifically mentioned the situation in California, where according to the Los Angeles Times, the number of coronavirus cases rose to 114 as of Sunday.
ACE said that it canceled what would have been its 102nd annual meeting "due to the ongoing and growing threat posed by the novel coronavirus (COVID-19) outbreak around the world and in the United States, including the widening spread in California."
The meeting is one of the most high profile higher education events of the year. It is attended by more than 1,500 top higher education officials from hundreds of colleges and universities across the country.
"A number of institutions, along with many in the corporate sector, have decided that out of an abundance of caution now is not the time for domestic travel and attending large meetings, even in the absence of a federal or state travel or meeting ban," said ACE's statement. "Our first priority is the safety and well-being of our staff and attendees."
Last week, and through Monday, many colleges and universities said they have decided to limit or temporarily stop in-person instruction and examinations.
On Friday, the University of Washington said that as of March 9, classes and finals on all three of its campuses – Bothell, Seattle and Tacoma – will not be held in person for the remainder of the winter quarter, which ends March 20. For the remainder of the quarter, instructors have been asked to conduct classes and/or exams remotely, as much as possible, until the end of the quarter, said the University of Washington. Several other higher education institutions in Washington state announced they are moving instruction online.
Meanwhile, Stanford University said on Friday that in-person classes will be moved to an online format for the last two weeks of the winter quarter. The university posted instructions on its website on how to attend classes online and also provided a helpline number in case students have connectivity issues. The University of Southern California also said on Friday that classes will temporarily move online March 11-13, as a test to see if the institution has the capability to move online for a longer duration if need be.
On Sunday, Columbia University said classes will be suspended Monday and Tuesday to allow for it to prepare to shift to remote classes for the remainder of the week. The New York-based university said that "a member of our community has been quarantined as a result of exposure to the Coronavirus." Also in New York, Yeshiva University said on Sunday that undergraduate academic classes on its Beren and Wilf campuses will be canceled and will resume on March 16.
On Monday, Princeton, too, joined the list of institutions moving course work online. The New Jersey Ivy League institution said it will move to virtual instruction following the spring break and decrease the number of gatherings on campus. A mandatory, temporary move for all lectures, seminars, and precepts to virtual instruction will start on March 23. "We encourage students to consider staying home after Spring Break," said Princeton President Chris Eisgruber in a statement. "If students choose to remain home after Spring Break, we will make sure that they are able to meet their academic requirements remotely."