The Air Force Academy is relaxing its coronavirus-related social distancing rules after two cadet suicides in less than a week, reported The Gazette.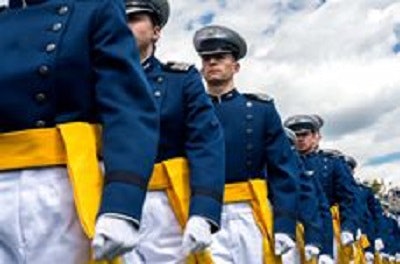 Some had complained that the strict rules made the school prison-like for the 1,000 seniors who remain on campus after the lower three classes were sent home to finish the year with online classes.
Those rules included cadets having to stay six feet away from their classmates, a violation of which meant a punishment of marching practice "tours" for cadets. Students were also restricted to take-out meals from the school's dining facility.
Now, cadets will be able to go off campus for drive-thru food, wear civilian clothing on Fridays and get together in small groups following state guidelines, the school's leadership said in an email to students and staff. And there will be no more marching practice "tours" punishments.