Secretary of Education Betsy DeVos on Tuesday made available $6.2 billion earmarked for institutional support to colleges and universities under the coronavirus stimulus package called the CARES Act. Passed last month, the Act allocated $14 billion in total for higher education.
This latest block of funds is in addition to the $6.28 billion DeVos released earlier, which was meant for emergency cash grants to students.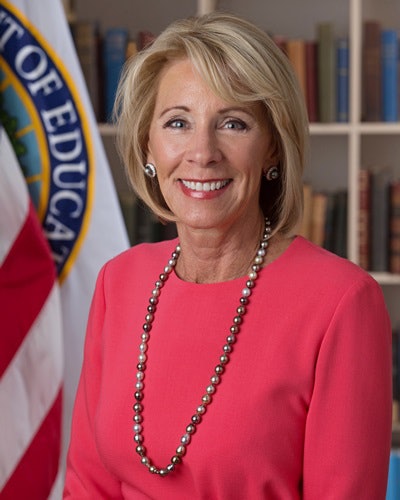 The funds can be used to expand remote learning programs, build technological capacity and train faculty and staff to operate in a remote learning environment, said DeVos, according to a statement.  The monies have been made available through the Higher Education Emergency Relief Fund under the CARES Act. The requirements to access these funds are listed here.
DeVos hoped that institutions with robust remote learning capabilities consider using part of this latest bock of funds to support additional emergency cash grants for students.
"This pandemic has made clear every single education institution should make important investments to ensure learning continues when unexpected circumstances arise," said DeVos on Tuesday.