Actors who have portrayed doctors in popular media and other celebrities will honor this year's 30,000 graduating medical school students at the American Medical Association's (AMA) virtual celebration on Wednesday at 7 p.m. EDT on AMA's YouTube channel and Facebook.
"Now more than ever, the AMA believes we must recognize the young women and men who have answered a calling to science,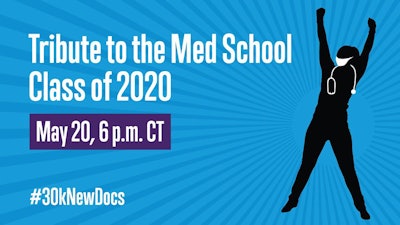 patient care and the health of our nation," said AMA president Dr. Patrice A. Harris. "As these future physicians enter a world with unprecedented challenges, it is more vital than ever to celebrate their decision to enter the medical profession and their commitment to heal."
Other notable figures who will speak alongside the celebrities include director of the National Institute of Allergy and Infectious Diseases Dr. Anthony S. Fauci and U.S. Surgeon General Dr. Jerome M. Adams, according to PR Newswire.
The actors participating include Ellen Pompeo, Jane Seymour, Ken Jeong, Matt Czuchry and Jeff Bridges.