Stanford University is forecasting a $267 million "negative financial impact" from COVID-19 for the March-August period, its president Marc Tessier-Lavigne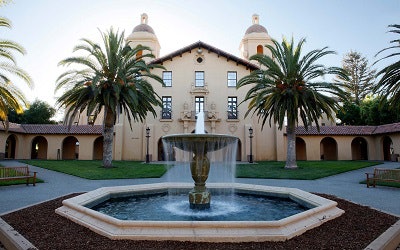 wrote in a letter to the community.
In the next fiscal year, he said "we expect our financial challenges to be as great or even greater," as many income streams continue to diminish.
"Housing revenue will be reduced due to fewer students living on campus; income-producing events and programs will continue to be limited; and clinical, research and philanthropic income streams will be challenged," wrote Tessier-Lavigne. "At the same time, expenses in some areas, such as student financial aid, will increase. The market volatility affecting our endowment also can be expected to continue, given the seismic disruptions occurring in the national and global economies."
The Stanford president further said university units have been asked to prepare fiscal 2021 budget plans based on a scenario with a 15% reduction in funding from endowment payout and a 10% reduction in support from general funds.
Tessier-Lavigne said there will be program and workforce reductions.
"Our expectation is that some of these reductions will be temporary layoffs (furloughs) until we are able to resume services and bring employees back, and that other reductions will be permanent layoffs," he wrote.