The Ohio State University has suspended 228 students after they ignored social gathering guidelines, reports CNN.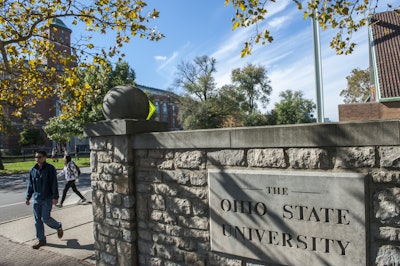 When Ohio State had students move back to campus on Aug. 12., it stipulated that students must wear a face mask, practice social distancing and not gather in groups of more than 10 people.
"Perhaps knowing about the action we are taking will influence your decisions and prompt you to encourage others to take this situation seriously" Vice President of Student Life Dr. Melissa Shivers wrote in a letter to students. "And remember that this is all about more than the individual. We have one shot at this — responding to what so many of you asked for: an on campus semester at Ohio State."
The university enrolls nearly 70,000 students, notes CNN, making it one of the largest student bodies in the nation.