More than 100 faculty at the Yale School of Public Health signed an open letter — calling on university leaders across the nation to end "unnecessarily punitive disciplinary actions" on students who fail to follow all school health protocols amid the COVID-19 pandemic, reported Yale News.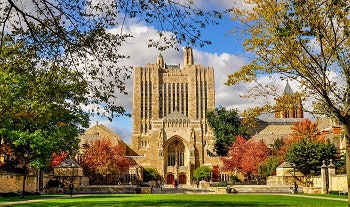 Harvard epidemiologist Julia Marcus and John Hopkins Bloomberg School of Public Health Associate Professor Stefan Baral wrote the letter.
"If university leadership at institutions around the country don't have other measures in place to reduce the chance for outbreaks on campus, from testing to environmental controls, blaming students for outbreaks is just irresponsible, punitive and deflecting attention from these [institutions'] own failures," said Dr. Gregg Gonsalves.
The authors describe that demands like staying six feet away from each other at all times is especially harsh for students who are required to work in jobs where they interact with others, risking potential exposure to COVID-19. In addition, the letter suggests that avoiding all social contact and staying isolated, might have dire consequences for marginalized students and communities.