At least 70 MBA students have been temporarily banned from Columbia University's campus for traveling during COVID-19.
The group took a trip to Turks and Caicos, a violation of the school's travel policy, which prohibits both domestic and international travel.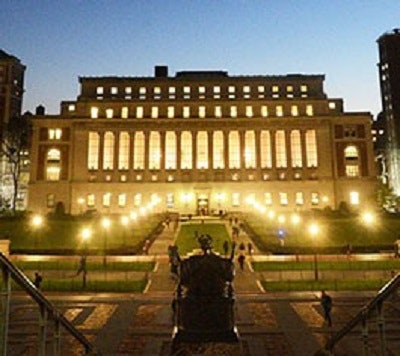 "All academic- or work-related travel, domestic or international, is suspended," the university's website reads.
The students who went on vacation together can return to campus after Dec. 1, CNN reported. Until then, they need to virtually attend their classes.
Between Nov. 16 and Nov. 22, Columbia University has tested 3,711 students and 1,074 faculty and staff. Among those tested, 17 students and four staff members came back with positive results for COVID-19. Meanwhile, New York City neighborhoods are seeing upticks in COVID-19 cases with local public schools now entirely online.
"All of this is being done to protect the broader health of our community and, thankfully, to date our positive case rate remains low," Columbia University spokesman Christopher Cashman told CNN.