Enrollment in the Maricopa Community Colleges system decreased drastically this fall, continuing a downward trend since 2010 that has been made worse by the COVID-19 pandemic, AZ Central reported.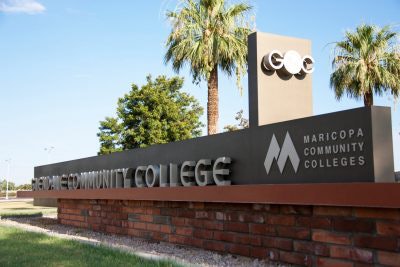 Enrollment numbers this fall are at 102,761, as opposed to 120,212 last fall – a 14.5% drop. Glendale Community College has had it the worst in the state, suffering a 20.4% decline, from 18,054 to 14,374.
Economic decline is usually met with increased enrollment in community colleges, but this recession has not followed suit. Nationwide community college enrollment dropped by 9.5% this year, with it being even worse for Native American, Black and Hispanic students.
Chancellor Steven Gonzales said that the decline is due to a number of reasons, one being health concerns with a raging pandemic and financial difficulties in the current economic recession.
"Our lack of ability to afford housing, to afford car payments, to afford to be able to put food on the table — I think that's what we're competing with there," Gonzales said.
People of color have had it worse, with the pandemic compounding systemic disparities, resulting in higher COVID-19 rates, more severe outcomes and higher chances to lose their jobs.