As the COVID-19 vaccine distribution continues and the nation transitions to a state of recovery, many Americans remain eager to experience a sense of normalcy again.
However, normalcy—in the context of education—would entail returning to a "broken system," said Dr. Miguel A. Cardona, U.S. Secretary of Education.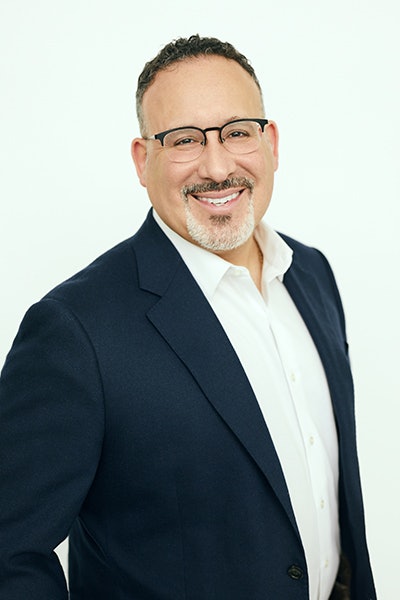 "This is our moment to ensure that we reopen, reinvest and reimagine our schools differently and better than ever before," said Cardona. "If we go back to how it was, we would be returning to a system where you can predict outcomes based on race and place. Where the color of your skin and zip codes are better determinants of outcomes than the actual aptitude of our learners."
Cardona convened education stakeholders on Tuesday for a webinar titled "Building Equitable Learning Environments in Our Schools." First Lady Dr. Jill Biden emphasized that the current administration is committed to "building back [school systems] better than before."
She noted that during the first few months of his presidency, Joe Biden introduced the American Families Plan and pledged to fully fund the Individuals With Disabilities Act.
"We are going to make sure classrooms have what they need to address disparities by dramatically increasing funding for Title I schools," said Jill Biden. "We are going to make sure three and four-year-olds have access to preschools. We are going to reimagine how we serve families everywhere, including by creating more community schools."
As K-12 leaders highlighted strategies to address existing educational inequities throughout the webinar, many revolved around bringing students and their families to the forefront of the conversation.
For example, Aiton Elementary School in Washington D.C. faced a chronic absenteeism issue with students missing several days of classes in a row. To understand the root of the problem, students and families were surveyed.
Through those conversations, the school discovered it was located in a laundry mat desert. To improve the safety and health of students, Aiton implemented laundry services on site. Similar discussions also occurred around the impact of COVID-19—which exposed the need for Wi-Fi and computer access.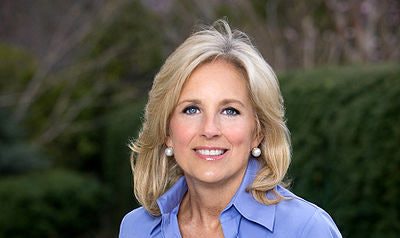 "By bringing families to the table and including families as respected stakeholders in the conversation, we were able to make decisions that best fit the needs of our students which not only led to academic growth but an overall better school experience," said Alejandro Diasgranados, a fourth and fifth grade teacher at Aiton and the 2021 Washington D.C. Teacher of the Year.
Panelists noted that another element of implementing equitable practices is addressing the social and emotional needs of students. Districts like White Plains Public Schools in New York, have instituted school mental health clinics. Additionally, teachers also made the conscious effort to check in with their students.
"It all starts with positive and trusting relationships and a commitment to each child," said Rosemarie Eller, president of the White Plains Public Schools Board of Education. "We know at White Plains that we have to support social and emotional trauma before we can get academic success. It is something that we have to address. There will be lingering trauma from this time."
Recognizing that students face trauma at home and school, Jefferson Elementary School  in Cape Girardeau, Missouri worked alongside community members to embed trauma informed practices in the classroom.
"Our superintendent envisioned for us project-based learning," said Olivia Carter, a school counselor at Jefferson Elementary School and 2021 School Counselor of the Year. "So bringing in our students' lived experiences and building on the schemas they already have. That came together really beautifully with the trauma informed practices that I had been preaching for so long."
Panelists noted that one major barrier to equity is the lack of diversity within the teaching pipeline. Currently, only one in five teachers are teachers of color, according to deputy secretary of education Cynthia "Cindy" Marten.
Beyond investing in historically Black colleges and universities (HBCUs) as well as Grow Your Own programs, Diasgranados suggested pairing new teachers with mentors as a way to prevent isolation and offer support and ensuring that once teachers are hired, they are not forced into disciplinary roles—which contributes to high attrition rates.
"I believe that teacher diversity is teacher quality," said Diasgranados. "If we want to have effective teachers in our classroom, I believe that we need to have a diverse array of teachers in front of our students."
Sarah Wood can be reached at swood@diverseeducation.com.