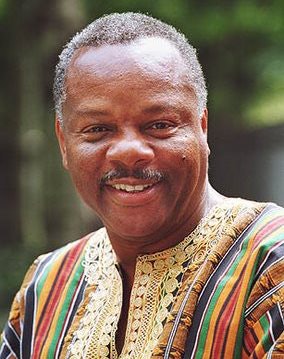 PHILADELPHIA—Twenty-five years after he founded the nation's first doctoral program in African-American Studies, Dr. Molefi Kete Asante will once again take helm of Temple University's Department of African-American Studies, which has been operating since last July without a permanent chair from among its faculty.
It will be Asante's second time running the department, which he chaired from 1984 until 1997. Allegations that he plagiarized the work of a former colleague in the department forced him to step down. At the time, Asante vehemently denied the allegations that were leveled against him by Dr. Ella Forbes.
But after a two-year investigation, Temple's former president, Peter J. Liacouras, rejected a faculty committee's unanimous recommendation that the university discipline Asante for what they called "grave misconduct."
The plagiarism allegations did little to damage Asante's international reputation as one of the country's foremost authorities on Black studies. His groundbreaking scholarship produced a loyal following both in and outside of the academy, and is one of the many reasons why dozens of graduate students turn down admission offers elsewhere and flock to Temple each year to study with him.
"He is one of the pillars of African-American studies," says Drew Brown, a second–year doctoral student at Temple. "With him as the head, if nothing else, it adds to the notoriety and credibility of our department. People come to Temple just for Molefi Asante."
Dr. Teresa Soufas, the dean of the College of Liberal Arts appointed Asante to the position after the African-American studies faculty recommended him for the job. When the department's former chair, Nathaniel Norment Jr., retired last July, Soufas angered faculty, graduate students and alumni when she placed the department in receivership and appointed her vice dean, Dr. Jayne Drake, as the interim chair to run the department's day-to-day operations, which include overseeing its seven full-time faculty members.
The appointment of Drake, a White scholar of American literature, was never intended to be a permanent replacement, says Soufas. But many saw the move as a top-down approach by a White dean to strip a department of its governance structure.
"My request last year was for them to nominate one of their own as chair, and when that did not happen, I had to turn to someone else," she says. "This year, they have indeed presented me with a choice from their department, and I am extremely pleased."
But Asante says that he believes that the decision to allow the department to govern its own affairs came about as a result of sustained pressure that was applied by faculty, students and community members.
It's no secret that Asante and Soufas have clashed in the years since she began her tenure as dean in 2007, arriving to Temple from Tulane University. Asante says that on two occasions, she has tried to fire him and that she has actively targeted Black faculty on campus, a claim that Soufas denies.
Soufas' decision to place the department in receivership during the 2012-2013 academic year created a climate where "the morale was bad," says Asante. "There is joy in self-determination."
Graduate students created an online petition and rallied supporters from across the country to their cause.
"We got the chair position, but now the struggle continues," says Brown, who points out that the department is in need of more resources to support doctoral students and that the university should commit to hiring additional faculty. "We need a whole lot of things, and we are going to push the administration and the dean to continue to invest in the department."
Given his hectic schedule as a consultant and sought-after author, the 70-year-old scholar says that he was initially reluctant to become chair of the department again.
But the time has come, he says, to "return the department to its vanguard position in creating the discipline of Africana studies. This means greater emphasis on theory and methods."
All new hires to the department, he says, should possess a Ph.D. in African-American studies. "When I got my doctorate, there was no doctoral program in African-American Studies. Now there are 13, and it is almost a crime for doctoral programs not to hire people from doctoral programs in the field where students are trained in the history, culture and professionalism in the field."
Although faculty and graduate students have been pushing the university to allocate funds to hire several senior faculty members, Soufas says that given the school's economic challenges, no decision has been made with regard to hiring new faculty. In the meantime, she says that the department should concentrate its efforts on recruiting new majors and strengthening its course offerings.
"I am optimistic," says Soufas. "It has been my greatest hope all along that the department will flourish."