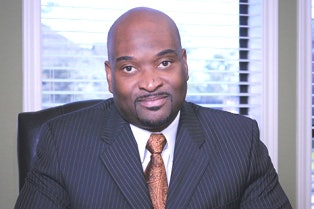 Dr. Fred A. Bonner II, a prominent education scholar whose research focuses on African-American males, is leaving Rutgers University in the spring to join the faculty at Prairie View A&M University in Texas.
Prairie View—a historically Black university located near Houston—has awarded Bonner an endowed chair and given him his own center that will focus on helping to advance the status of minority populations across P-20 education and workplace contexts.
"Their offer was absolutely on par with Rutgers, pound for pound," said Bonner, who has held the prestigious Samuel DeWitt Proctor Endowed Chair in Education at Rutgers' Graduate School of Education for the last two years.
To accommodate his ambitious research agenda, Bonner will teach one course each semester at Prairie View and will house many of the initiatives that he started at Rutgers—such as the HBCU Deans Think-Tank and the Black Male Summit—at his new center when he arrives on campus in January.
"The work that I do makes more sense in an HBCU context," said Bonner, who added that his hire is part of an aggressive campaign by Prairie View to actively pursue top scholars in a variety of academic disciplines across the university.
It's a strategy that other HBCU presidents have said that they will also pursue if they are successful in raising enough funds to make attractive offers to top-tier Black faculty at majority institutions.
Dr. Terence Hicks, dean of the Whitlowe R. Green College of Education at Prairie View, said that Bonner's presence on campus will undoubtedly raise the research profile of the 138-year-old public institution.
"Dr. Bonner is a national and international known scholar who will bring a wealth of research knowledge and exposure to the College and University," said Hicks. "Dr. Bonner's exemplary teaching, research and service contributions will add to the legacy of the College."
The news of Bonner's departure from Rutgers comes days after Morehouse College announced that Dr. Marc Lamont Hill, one of the nation's most visible Black intellectuals, was leaving Columbia University and joining their faculty as a distinguished professor of African American Studies in the fall.
Hill, who is a commentator on CNN and host of HuffPost Live, will also teach just one course a semester at the nation's only college for Black males.
"This isn't about me leaving Columbia, but about me wanting to go to Morehouse," said Hill, who spent his freshman year at the Atlanta institution before transferring to Temple University, where he later served as an assistant professor before joining the faculty at Columbia's Teachers College. "I've always wanted to teach at an HBCU, and I'm now at a point in my career where I'm able to do that."
The decision by some HBCUs to enter into the academic arms race by luring high-profile scholars to their respective campuses with hefty job offers is part of a new effort to help boost student enrollment, increase national visibility and compete with predominantly White institutions that have deep pockets to hire and keep Black superstar professors.
Over the years, some Black celebrity scholars like Drs. Cornel West, Michal Eric Dyson and Henry Louis Gates Jr. have been criticized publicly for not taking jobs at Black colleges.
But heavy teaching loads, low faculty salaries, and a lack of financial resources have also made it difficult for some Black scholars to leave well-funded White institutions even if they've always had the desire to teach at an HBCU.
"There are a lot of people who would prefer to be in Black spaces," said Dr. Greg Carr, chairman of the Afro-American Studies Department at Howard University.
Still, he believes that efforts to actively recruit superstar Black faculty from White institutions are a "marketing strategy and is not going to change the game. In fact, it could reinforce the wrong-headed idea about Black colleges."
Carr said that, like so many of his colleagues, he made a conscious choice to work at an HBCU after he earned his Ph.D. in African American Studies from Temple University.
He said that dollars used to court better-known academicians to Black colleges could "potentially alienate faculty" who have been devoted HBCU professors and researchers but who are often overlooked by their administrations because they are not considered high-profile.
"All of a sudden, the celebrities become the microphone," said Carr. "It reinforces the wrong idea that folks like myself, and many of my colleagues who deliberately chose Black colleges, didn't have an option."
There was a time not too long ago when Black scholars were regulated to HBCUs in order to earn a living. But in the wake of the civil rights movement, White institutions were pressured by Black students to hire Black faculty. And as the racial barriers began to fall, many wealthy universities began to actively lure rising Black academicians to their campuses with reduced course loads, research sabbaticals and six-figure salaries.
Dr. Robert Terry Palmer, an associate professor of student affairs at the State University of New York at Binghamton and an expert on HBCUs, said that only "the Black Ivy League," a colloquial term often used to refer to some of the nation's most elite Black colleges, is in a position to hire big name professors away from majority institutions and keep them over the long haul.
"Morehouse, Spelman and Howard. Those names bring a certain level of cache or prestige," said Palmer, who added that the presence of well-known Black faculty on campus could popularize the notion among the overall public that "it's kind of cool to be at an HBCU, especially since so many people have a poor conception of HBCUs. "
Palmer, who earned his Ph.D. from Morgan State University, said that he too would welcome the opportunity to some day teach at an HBCU but that, with his currently teaching schedule of two classes, he's able to devote more time to his research.
"Research is a passion for me," he said. "I wonder if I would have the time to be a productive researcher if I had to teach so many classes."
But for generations, Carr said that Black faculty at HBCUs have had to balance the task of being both master professors and first-class researchers.
"HBCU leadership should be respecting and promoting existing teaching and research," he said. "This is an opportunity to finally have this debate."
Last year, Winston-Salem State University hired Dr. Corey D. B. Walker who was an associate professor and chair of the Africana Studies department at Brown University and named him dean of the College of Arts and Sciences and the John W. and Anna Hodgin Hanes Professor of the Humanities.
In a series of interviews with HBCU presidents, many said that they've been encouraged by their board of trustees to increase their efforts to steal big name faculty like Walker, Bonner and Hill from predominantly White institutions.
Dr. Michael Eric Dyson, who is a university professor at Georgetown University and Hill's longtime mentor, said that Hill's decision to teach at Morehouse is a major coup for the college.
"Marc Hill is a brilliant young intellectual who will make a substantive contribution to Morehouse College," said Dyson. "Marc has added his name to the luminaries who have enlivened the national conversation on race, culture, education and politics. As a prominent media figure, he has participated in stimulating dialogue about a vast array of topics, and he will bring that same verve and intelligence to the classroom. Morehouse is the better for bringing back into its fold one of its celebrated sons."
Jamal Watson can be reached at jwatson1@diverseeducation.com. You can follow him on twitter @jamalericwatson