The wage gap between Black and White workers is the worst it has been since 1979, according to a recent report from the Economic Policy Institute (EPI). Wages have not kept pace with productivity for workers of all races, the report found, but economic inequality still falls most heavily along racial lines.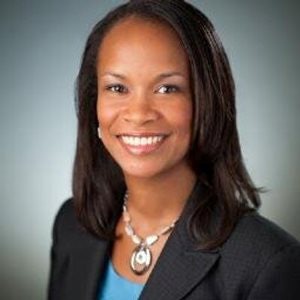 As was evident in Monday night's presidential debate, the national dialogue on race relations tends to focus primarily on issues relating to police shootings and racial profiling. By comparison, issues of economic inequality are more likely to fly under the radar, said Valerie Wilson, director of the program on race, ethnicity and the economy at the EPI.
When a police officer is wearing a body camera during a particularly brutal encounter with a civilian, the recording can help sway public opinion in deciding whether that encounter was racially motivated, she said. However, decades of economic inequality simply are not as easy to capture in a singular image or video.
"These are things that are easy to capture in an image and to put on television. … I think we tend to get less substantive conversation about economic injustices and inequalities," Wilson said at a panel on Tuesday. "There's not really a body camera for wage inequality."
The EPI report, published last week, provides a snapshot of current pay inequities between Black and White workers. White workers make an average of $25.22 an hour, while Black workers make $18.49. By comparison, in 1979, White and Black workers made $19.62 an hour and $16.07 an hour, respectively, after adjusting for inflation.
Black-White wage inequalities exist across gender lines and levels of work experience. Nor is a college degree a panacea for the Black-White wage gap. Black men with a bachelor's degree or more and 11 to 20 years of work experience made 27.2 percent less than White workers with the same background, according to the report. Black workers who recently graduated from college are starting out at a wage deficit, the report found.
The Black-White wage gap has fluctuated over the years and is correlated to economic booms and busts. During the Reagan era, the Black-White wage gap grew, only to shrink during the 1990s. Since the end of the Great Recession, when all wages fell, Black workers have not caught up with the gains that White workers have seen.
"It's as if we found a way to stop some cancers, and then, three years later, they're regrowing," Richard B. Freeman, professor of economics at Harvard University and co-director of the Labor and Worklife Program at Harvard Law School, said of the cyclical nature of gains and losses in the White-Black wage gap.
There is no one, simple solution to addressing income inequality, said William Rogers, Rutgers University professor of public policy.
"The African American experience is not a unique, singular experience. There's so much heterogeneity in experiences now, which means that there's no silver bullet," Rogers said. "What you're going to suggest for young high school graduates is going to be very different than what you suggest for young college graduates."
Staff writer Catherine Morris can be reached at cmorris@diverseeducation.com.