On Dec. 12, 2016, as 73-year-old Francisco Serna stepped outside of his house and walked across the street toward seven armed Bakersfield, Calif., police officers, he was felled by 7 bullets, fired by one of them. While police thought that Serna had a gun in his pocket, they never saw a gun, nor did he have one.
Bakersfield, in Kern County, is the deadliest county in the United States. In fact, of the 14 deadliest counties in the country vis a vis police violence, 10 are in the heavily Mexican-Indigenous Southwest (California, Arizona and Texas). Surprisingly, Bernalillo County in New Mexico, with similar demographics, is not on this list, even though the Albuquerque Police Department is the deadliest department in the country, at a rate 8 times higher than the NYPD.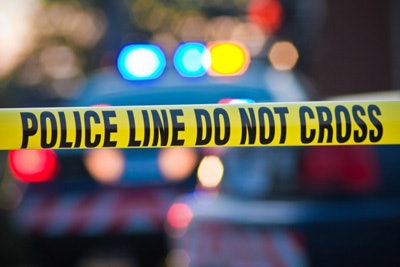 And yet if one was relying on the mass media, one would never know that along with Blacks, Red-Brown peoples are getting killed at outrageous and unacceptable rates. Also, statistics do not tell the whole story. In fact, statistics often distort and obfuscate. But statistics are what people pay attention to, along with the narratives created as a result of them. So here is a story of that obfuscation, one with deadly consequences because reliance strictly on statistics, while useful, can also lead to complacency and the normalization of such killings.
As an avid follower of The Guardian newspaper's The Counted, I can report that this project has now come to an end. It was a greatly respected resource that daily/annually chronicled those victims killed by U.S. law enforcement agencies throughout the country, while also breaking down each death/killing demographically. In part, it was the Guardian's work that led the FBI to create its own Arrest–Related Deaths program, to better count those that are killed by law enforcement agencies throughout the country.
Through the years, most reporting on this topic has distorted and minimized the reality of what has been happening on this nation's streets and prison system, by far and away, the largest in the world, which in effect, functions as warehouses for Red-Black-Brown peoples. Such reporting is reminiscent of how presidential elections are covered: the notorious horse race. Missing is historical and political context, especially when it comes to people of color, because many of these killings are not isolated or random, but the result of hundreds of years of dehumanization.
While the Guardian's work was invaluable, there were several major flaws in its gathering of racial/ethnic data.
However, before explaining the flaws, it has to be acknowledged that prior to The Counted, the majority of the media relied on FBI statistics, sent in voluntarily by law enforcement agencies, to give the nation a picture of who and how many people were getting killed by police.
If one examines FBI statistics, one finds that since 2011, it never tallied more than 500 deaths for any of those years. If we examine The Counted, we will see that for the last two years, which is when this project began, the average was 1100 killings for both 2015 and 2016. Its work has been invaluable, bringing high-profile attention to these deaths, particularly in relationship to other countries. It is estimated that the amount of people killed in the United States is some 70 times higher than other "first world" nations. While its work is imprecise, it is much more accurate than the FBI.
The flaws I have uncovered are actually not particular to The Counted's methodology. One, killings by the Border Patrol generally are not counted by any of these groups that do these counts, leaving out the one agency specifically designed to hunt down Mexicans. Two, by simply counting, absent historical and political context, it can convert the tally by the media into a horse race or a game of statistics, which also leads to complacency and the normalization of such killings.
For example, a Los Angeles Times article last year of a Los Angeles Police Department report noted that "Twenty-two — or 58% — of the 38 people shot by LAPD officers in 2015 were Latino, the report found. Latinos make up 48% of the city's population."
This was not the headline, nor the centerpiece of this report or by any story or by any of the media, which subsumed the fact that 58% of all the killings, in the deadliest department in the country, were Latino. When it was mentioned, the narrative was repeated that there is no crisis here in regards to Latinos because they are being killed virtually proportionate to their numbers. Official translation: No anomaly here; any outrage about these killings is unwarranted.
Of course, that is a false narrative. One unjustified death is one too many and we cannot afford to permit the media to normalize these deaths.
Apparently, outrage is permissible only if you are getting killed at a higher rate than your population, whether the actual number is 22 or 222, as long as it is proportional. For example, the L.A. Times' Homicide Report actually has been tracking the deaths of Latinos by law enforcement in L.A. County since 2000, and the numbers are exorbitant. The current count is nearly 400. The number of Latinos being killed across the country, akin to American Indians and Blacks, is beyond outrageous and completely unacceptable. And then there's the matter of the flaws.
In large part, the primary flaw in the gathering of these police abuse statistics is the imprecise and unscientific "Hispanic/Latino" category itself. The use of this category creates an automatic undercount of perhaps between 20%-33%. For example, for 2016, The Counted reported the killing of 183 Hispanics/Latinos nationwide. The Washington Post tallied 160 for this same year. Using The Counted's same raw data, I counted 207. Then, going to a website that had been doing this tallying a year and a half prior to The Counted, killedbypolice.net, the number I tallied for 2016 is 218 (the numbers were slightly higher for 2015 in the Counted).
The reason for the fairly large discrepancy is that there is no nationwide uniform standard by which to identify peoples in this category. In different parts of the country such as Texas, Hispanics/Latinos are identified as White by law enforcement. And officially, the category itself, whose members "may be of any race," is itself the cause of this undercount and distortion.
For these purposes, "Brown" would probably be a more useful category because that is the primary characteristic used in the racial profiling of Hispanics/Latinos, especially along the southern border states. But back to the numbers. How did I arrive at 218? One day, as I was looking into the Unknown category in The Counted, I noticed names such as Gomez and Garcia. I noticed the same thing in all the racial categories also. Working off of the killedbypolice.net list, I counted everyone labeled "L" or Latino, plus, anyone with a Spanish-language surname. Of course, many Hispanics/Latinos in this country do not have a Spanish-language last name, while many are part of several groups (but not counted as Latino). It thus follows that even my tally of 218 may be an undercount, perhaps higher than 33%.
As it is, the numbers are already high, but this undercount means that the numbers are even much higher. It is a total even higher than many European countries. That being the case, on this issue, it begs the question as to why the national media continues to invisibilize Brown peoples, as the media rarely invokes the deaths of Brown peoples when discussing this issue?
Perhaps it goes against the mainstream narrative that the issue primarily affects Blacks and perhaps Native Americans — who in fact proportionately do have the highest rates of killings by police — but nobody else really. From decades of studying this issue, I honestly believe that this suppression takes place because the last thing mainstream society wants is the unity of people of color. The last thing desired is outrage and revolt by all these communities: an outrage containment policy of sorts.
This is also why context is always missing from this story. The context is not just killings, but that of social control. It comes to us from the colonial era. Having examined every decade from the present to that colonial era, it is "safe" to say that when "America was great," that's when people of color were even less safe. That is when you get into the era of lynchings and land theft, genocide and slavery — and colonization. Law enforcement and the law itself have always been a means of enforcing the above.
In this horse race mentality, missing from the statistics are the amount of people brutally beaten and the amount of people funneled into the largest prison system in the world. Many are in prison precisely for having been brutalized. That's the function of racial profiling, in effect, to keep communities of color in check. What we have seen of late is that indeed many people from different races are also being killed, including people from Asia and the Middle East, but also poor Whites. Proportionately Whites get killed less often but because their numbers are still high, those deaths are obviously unacceptable also.
The question is, why has police abuse been allowed to fester? The problem I venture to say is with the judicial system. And to be truthful, with this new administration, the courts will be emboldened to continue what they've always done and that is, turn a blind eye. For example, despite video evidence of many hundreds of these killings, to this day, very few officers end up in the courts and even when they do, a conviction by a jury of their peers is unheard of. Even in the rarest of cases where officers are actually convicted, time served often is in days or months, as opposed to years. This is not something that sends the appropriate message to other scofflaw officers. That is why the brutality continues and why the prisons also remain full.
Remember Serna. It was his neighbors across the street who called 911 to report that Serna, who had dementia, had earlier been in their driveway with a gun. Not only was he unarmed, what they instead found on him was a wooden crucifix.
Multiply this story a thousand-fold. Justified or unjustified, they are dead. What we do know is that Serna's death will go unpunished. Other deaths can be placed in the justified category, but many, such as that of Luis Gongora Pat, a Spanish-speaking Mayan homeless man killed by San Francisco police, cannot. On April 6, 2016, Pat was felled by six bullets. Witnesses say he was not a threat and seemed not able to understand the two officers. These officers, too, likely will forever go unpunished. And on the whole, that is the commonality of all these numbers, of all these stories.
Dr. Roberto Rodriguez, an associate professor at the University of Arizona, recently completed a memoir/testimonio on the topic of police brutality: Yolqui: A Warrior summonsed from the spirit world.