A new research initiative created to support HBCUs and research fragile communities that lack access to education and economic opportunities has named Gerard Robinson, an education scholar and former school official, as its new executive director.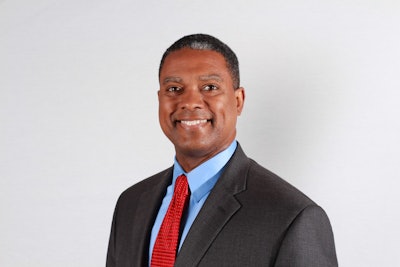 The Center for Advancing Opportunity, or CAO—a partnership between the Thurgood Marshall College Fund and the conservative Charles Koch Foundation and Koch Industries—has tapped Robinson, a former state secretary of education who is currently a fellow at the American Enterprise Institute and an expert on educational policy and school choice, to execute the organization's three-part mission.
"One of the great things about CAO is that we moved the conversation about HBCUs and problem solving from the object of the conversation to the subject of the conversation," said Robinson in an exclusive interview with Diverse. "When we're looking at education reform, criminal justice and entrepreneurship, HBCUs aren't an afterthought."
A graduate of Howard and Harvard Universities, Robinson has authored several articles and education policy briefs. As Virginia's secretary of education from 2010 to 2011, he helped craft legislation called "Preparing for the Top Jobs of the 21st Century," which included a plan to issue 100,000 more college degrees over 15 years, with an emphasis on STEM and other high-demand fields.
From 2011 to 2012, Robinson served as the education commissioner of Florida under Governor Rick Scott. He was also the president of Black Alliance for Educational Options, a school choice advocacy organization for Black students.
Robinson has also contributed opinion pieces for news outlets on topics ranging from this summer's White supremacist rally in Charlottesville and the academic scandals at the University of North Carolina.
Under Robinson's leadership, CAO will continue its project of funding research centers at HBCUs in hopes of expanding the work of faculty and researchers who are already studying the issues of education, criminal justice and entrepreneurship, he said, adding that these three areas emerged as significant concerns in surveys conducted by Gallup of 6,000 people in 49 states.
He said that as CAO continues to expand, it will maintain a partnership with Gallup to better understand how legislation impacts local communities.
The first campus center funded by CAO is the Economic Mobility Center at Winston-Salem University, which received $3 million in funding to address education, health care and income disparities in its region of Forsyth County, North Carolina.
When CAO was launched in January, TMCF received criticism for accepting a $26 million donation from organizations run by Charles Koch, a billionaire who has helped finance several right-wing candidates and think tanks. Robinson is unapologetic about the partnership between Koch and HBCUs.
"We've taken money from the left and from the right for a long period of time," Robinson said. "For me, the optics are more important for people who want to make it such."
Despite public suspicions, Robinson emphasized that CAO would in no way dictate the research at its campus centers and said he prefers to focus on the work rather than the politics.
Robinson succeeds Jennifer Wider who will now serve as deputy director. Outgoing TMCF president Johnny C. Taylor Jr., expressed confidence in Robinson's prospective leadership.
"Recruiting such a well-established scholar and subject matter expert like Gerard Robinson, from AEI, highlights the serious commitment to the long-term success of this research-based center," Taylor said. "I am excited about the upcoming summit as CAO continues to help identify and remove barriers to opportunity in fragile communities."
Joseph Hong can be reached at jhong@diverseeducation.com