"I didn't choose Clark, Clark chose me."  This is how Tennessee native Hali Smith describes her choice to attend Clark Atlanta University, a historically Black university (HBCU) in Georgia.
This is her story.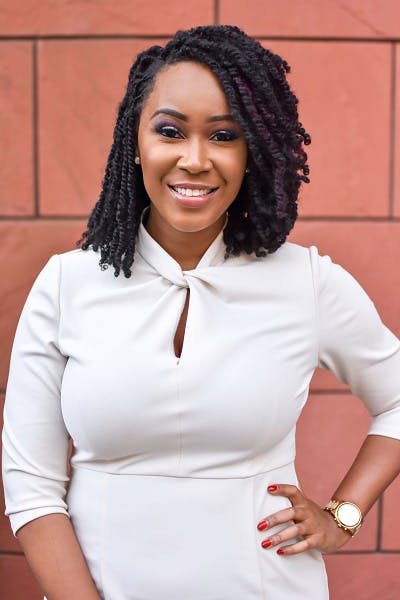 As a second-generation college student with both parents graduating from predominately White institutions (PWIs) in Tennessee, Hali is often asked, "How did you decide to not only leave the state but also attend an HBCU?"
"Honestly, I know this might sound cliché but I didn't choose Clark, Clark chose me," she said. "The plan was never really for me to go to an HBCU because I golf and I did not want to stay in the South. Clark doesn't have golf and technically it is still in the South, so this was not the plan, or so I thought."
Hali's formative education years prepared her to attend a college or university and to receive a scholarship. In high school, she was an honors student who was very active in academic clubs and community organizations and sports. She has also been an avid golfer since the age of six.
"My older sister graduated from UT Knoxville, so it was never really a question of 'if' I was going to school, it was more about where and who offered the greatest benefits".
And in a home with three PWI graduates, it seemed destined for Hali to follow the path that was laid out before her and continue her education at a local institution.
During her high school years, Hali was introduced to HBCUs and developed a particular interest in one —Clark Atlanta University (CAU).
She recalls, "Clark wasn't on my radar when I visited. Actually, my best friend had her sweet 16 party in Atlanta and a family friend was a CAU student, so she offered to give us a tour while we were there and I loved it."
The impression she formed of CAU stayed with Hali as she considered her college options.
"We were just high school kids, but everyone was so nice to us, it had a very familiar feeling," she said. "I remember meeting Miss Clark Atlanta University, Chelsi Glascoe, and she gave us some pointers. This is when I begin to look at HBCUs in general. I had never been introduced to a world where the school was majority Black, it was beautiful, it was amazing."
During her senior year in high school, Hali had to make a crucial decision about where she would spend the next four years of her life. Would she follow the footsteps of her parents and sister or would she venture out and create a new path?
Hali's final decision was determined by a few factors, including academic offerings, financial aid options and the sociopolitical climate in the country. During the 2015-2016 school year,  Donald J. Trump had campaigned and then been elected President and the Black Lives Matter movement  had gained prominence.
In Tennessee, "there are definitely racist pockets, but Memphis isn't bad," she said. "We are the blue dot in a big red state.  Outside of Memphis was a different story, that's why I didn't choose [a PWI] because it is on the east side of Tennessee which is very red and it can get ugly very fast. If I was going to leave my parents I needed to go somewhere I would be comfortable and safe."
"I saw on the news a riot broke out at a majority White school and the school sent an alert asking the African-American students and Muslim students to hide and it's like where, where are they going to go? Where would I go?"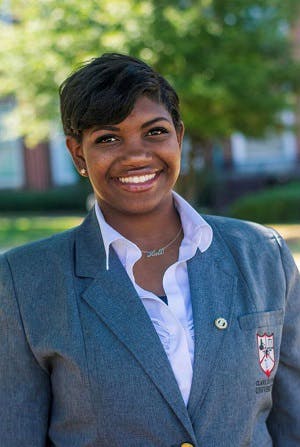 Hali said that when she was choosing an institution, her safety was her highest priority. Finding a school where she felt supported and had a place to go amidst national turmoil was an essential factor in her choosing an HBCU.
Her second priority was finding a school with a strong Media Arts department. Her future school would need to have a strong program that allowed creative license and that would provide her with guidance as well as the autonomy to develop her original projects.
When she found out that Academy Award winning film director, producer, writer and actor Shelton Jackson "Spike" Lee took classes at Clark Atlanta (then Clark College) while he was enrolled as a student at Morehouse College, it sealed the deal for her.
Looking back, Hali said that she is happy with her decision to attend Clark Atlanta University. She describes it as "one of the best decisions I've ever made, flaws and all; I love it here."
HBCUs are and have always been safe havens for students who felt they had no other place like home –  who have sought out communities that look like them, professors that understood them and a campus that reflected their culture. These institutions have always been spaces that were safe and it is no surprise that in 2020, these sites of culture are still regarded as refuges for the thousands of Black collegians who enroll looking for an experience where they felt seen.
Like Hali, there are many students seeking these post-secondary institutions that provide them with comfort while also encouraging them to be their best selves.
Hali found a home at Clark and Clark found a home in Hali.
Dr. Janelle L. Williams is an associate dean at Widener University and a visiting scholar at the Center for Minority Serving Institutions at Rutgers University, New Brunswick. You can follow her on Twitter @SincerelyDrJae 
This interview was done as a part of a larger national study on HBCU enrollment with Dr. Robert T. Palmer of Howard University. This is the third in a series of articles written by Williams and Palmer.