Scholarship America, the U.S.'s largest nonprofit scholarship and education support organization, is accepting applications for the 2023 Scholarship America Dream Award through Oct. 15, 2022.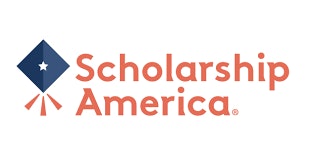 "We believe in tearing down the barriers to obtaining a college degree," said Mike Nylund, president and CEO of Scholarship America. "Scholarships and additional aid provide crucial support to students, so they can complete college, fulfill their dreams, and make meaningful impacts in their community."
Dream Awards are given to those who have overcome barriers to make it to college. Applicants must be at least 17 years old; have a high school diploma or equivalent; have completed at least one year of college, trade, or technical school; and be a U.S. citizen, permanent resident, or someone granted deferred action status under the Deferred Action for Childhood Arrivals program (DACA).
The scholarships – they range from $5,000-$15,000, based on need – are renewable and increase in amount each year up to four years.
Over the past nine years, Scholarship America has given 316 Dream Awards, totaling over $3.2 million.
Applicants will also be directed to more scholarships for which they may be eligible.
Recipients will be announced in February.