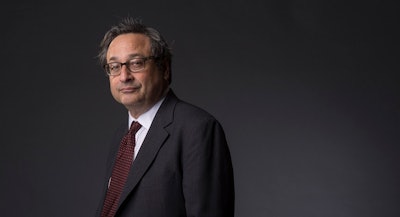 It's been almost five years since Dr. Andrew Delbanco became the president of The Teagle Foundation, a grant-giving organization that focuses on supporting liberal arts in higher education. Delbanco, who had spent his career thinking about the promise of postsecondary education, its role in American democracy, and those who had been denied that opportunity, said he jumped at the chance to join the institution.
"Broad issues that are raised by literature, history, and philosophy—why is the world organized the way it is? What are my responsibilities to my community, and what is my community? What is freedom, what does it mean? These questions, and more personal ones, like what's the purpose of living, are on the minds of all students," said Delbanco. "All young people are trying to figure out what kind of life they want to lead, and what kind of society they'd like to live in. Institutions of higher education have a responsibility to give students an opportunity to confront these questions in the context of classroom where they listen to their peers who bring very different experiences to the table, with the help of thoughtful teachers, and with the help of texts that bring these questions dramatically to the forefront."
The humanities, said Delbanco, are crucial to a student's development and understanding of their place in society, and diversity in the classroom is key to the success of that development. But since Delbanco first came to Teagle, higher education has continued to face questions about its relevancy and the role it can play in promoting diversity, equity, inclusion, and access in the country. As 44 states question the value of Critical Race Theory on college campuses, and the U.S. Supreme Court weighs the ability of institutions to use race as a consideration in admissions, Delbanco's Teagle Foundation is working for greater diversity and greater access for students and institutions that support asking the big questions.
"I'm interested in students with diverse backgrounds talking to each other," said Delbanco. "That's why we particularly value the idea that, for incoming students, first or maybe second year, a certain portion of their coursework should be in a general education program where students get to discuss issues and texts with people who are unlike themselves. That makes for a very rich discussion."
These discussions are supported by Teagle's Cornerstone: Learning for Living program, cosponsored with the National Endowment for the Humanities. Participating institutions get up to 24 months of funding for classroom-based discussions of up to 200 faculty-approved texts designed to get students thinking about their place in the world. Participating institutions vary from Minority-Serving Institutions (MSIs), religious institutions, community colleges, and private non-profit institutions.
"Most of the time, I fear, too many academics wring their hands and lament their impending obsolesence, and express horror at the forces that seem to be pushing [humanities] to the margins. In reality, I think the better response is to think about students in a new way, and to think about one's responsibility as a teacher and scholar in a new way, so that we can bring the joy of experiencing the humanities to more students," said Delbanco. "It is about saying, 'all of you, regardless of what you do professionally, we want you to have the opportunity to engage in this kind of learning, debate, and discussion.'"
Dr. Loni Bordoloi Pazich and Dr. Tamara Mann Tweel, program directors at Teagle, both said they are deeply grateful for the chance to spread the liberal arts to more students.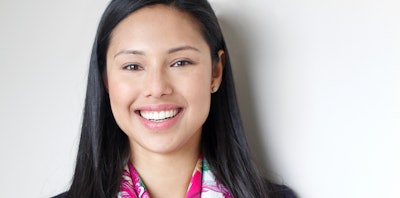 "At Teagle, we're a small foundation. We really try to be cognizant of how we distribute our scare resources," said Pazich. "If you look at our mix of grantees, 25% are community colleges, almost a third are MSIs, our grants—to use philanthropy jargon—they are capacity building, professional development grants. Ultimately, they're intended to make a difference in the lives of students," she added.
One of the programs Pazich works on is Transfer Pathways to the Liberal Arts, cosponsored by the Arthur Vining Davis Foundations, which supports two-year and private four-year academic partnerships at state, regional, and consortium levels. While the majority of community college students express a desire to move on to a four-year institution, less than a third are ever able to make the transition. By opening up the pathways to liberal arts institutions, Transfer Pathways to the Liberal Arts hopes to change that outcome.
The program has made significant progress in New England. The New England Transfer Guarantee has, in just three semesters, seen almost 600 students successfully move from their associate's degree program into an independent liberal arts university in the region. Forty-five percent of those students identify as a marginalized population.
Through participation in this initiative, states and regional associations are working to address these blocks. Pazich said that institutional faculty have played a key role in learning how to adjust courses and credits to better align programming.
"Faculty have strangely few opportunities to talk about teaching and learning, particularly across institutions," said Pazich. "That's been very valuable, giving them a chance to talk in practical terms about their course objectives, what they hope to accomplish."
Tweel was a professor at Columbia University when she helmed the classroom as part of the Freedom and Citizenship program. Freedom and Citizenship was the first of Teagle's Knowledge for Freedom programs, which invites first-generation, college-bound high school seniors from the area into residence on campus for three weeks, where they will study philosophy, literature, and build a community that lasts beyond the program's length.
The rewards weren't just experienced by the students, Tweel said.
"Not only were the students incredibly grateful for the education, but they really transformed the way I thought about the text, the country, education. I felt bettered as a person from the experience of teaching these students," said Tweel. "The more you have an opportunity to teach, especially when you live right next door, you're in it together. It's a shared mission, what does it mean to be a student and teacher in New York—and a lot of our programs feel that way. There's a sense of a shared missions with the students, and that revitalizes the purpose of all education."
Liann Herder can be reached at lherder@diverseeducation.com