University of Houston-Downtown – a Hispanic-serving institution and minority-serving institution – is helping to drive the local economy, according to a new report by Emsi, a labor market analytics firm.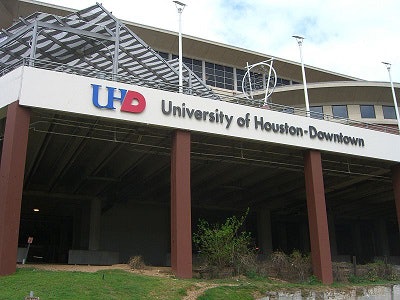 Last year, the campus contributed 0.4 percent to the region's total gross regional product, which comes out to about $2 billion. The campus also helped to support 19,000 local jobs.
The study also found that many alumni work in the surrounding community, which has had a net impact of $1.8 million on the regional economy.
Plus, students themselves work and spend money in the area. Student earnings provide the region with $440.5 million in tax revenue, and students spent $3.6 million local in 2018. The school also keeps students living and working in the area with only 6 percent of the student body coming from outside its service region.
Meanwhile, the university's local construction spending contributed $22.4 million, its research spending added $2.6 million and visitors to the university spent $500,000.
"The data collected in this report is impressive and speaks volumes about UHD's considerable value to Houstonians and to Texans," University of Houston-Downtown President Dr. Juan Sánchez Muñoz said. "This is an emergent university with hardworking students and equally industrious employees. Its role in the region will continue to grow, and so will its overall impact on the economic landscape of Houston and surrounding cities."