California Lutheran University – a Hispanic serving institution in Thousand Oaks, California – will offer an ethnic and race studies major starting in fall 2020. Formerly a minor, the interdisciplinary full-degree program is designed to prepare students to engage with diversity in a range of future careers.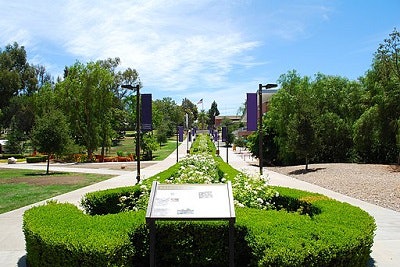 Studies show that taking ethnic studies courses boosts retention rates and academic success for minority students. About 45 percent of California Lutheran University students identify as Latinx, Black, Amerian/Alaskan native or multiracial.
"This major will help students develop a solid identity validated by the historical, literary, artistic, social and economic contributions of the groups with which they identify," Dr. Jessica Lavariega Monforti, dean of the College of Arts & Sciences, said in a statement. "It will also help all students, regardless of background, develop multicultural perspectives and become effective leaders who bring diverse people together."
The structure of the program will allow students to easily add ethnic and race studies as a second major. Courses in the major – like "Gender, Race, Ethnicity and Crime" or "Multiculturalism, Race & Politics in U.S." – will also qualify as electives toward general education requirements.