The Coachella Valley in Southern California is a series of 12-plus small cities linked by a commitment to big ideas. College of the Desert (COD), the local community college, is one of the biggest and best organizations in the Valley that serves the various communities as the epicenter of social and economic justice through a variety of innovative programs.
College of the Desert enrolls 17,000 students, 80% of whom are first-generation college students. Today, the college's population mirrors that of our community with 73% of students identifying as Hispanic-Latino and 77% qualifying for Pell Grant support. To serve the needs of this population, the College launched a special boutique program in 2012 to reduce the number of students entering the College underprepared for enrollment in college-level courses and to provide special support services to students with the lowest level of educational attainment in the Coachella Valley.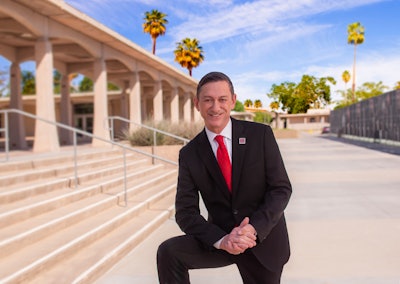 The boutique program, initially serving only 22 students on the Indio campus, started as a summer bridge program with counseling services. In year two, the program served 69 students on the Indio campus and operated under the banner of EDGE — Engage, Develop, Grow, Empower. The program began to take off as a successful way to reach this population and began to evolve into a very special program serving an increasing number of students at COD.
As EDGE evolved, dedicated counselors and staff were assigned student caseloads to provide high-touch, full wrap-around support services for first-year students. These services included three mandatory phone calls per semester, weekly contacts through email and social media, as well as mandatory workshops. We also initiated early alert monitoring of students' progress and coordinated referrals into special programs.
Services added in 2013-14 included career assessment, student and college success strategies, personal responsibility workshops, mandatory student educational plans and transfer exploration. By year three, the number of EDGE students increased by 1000%, from 22 students in 2012 to 265 students in 2014. EDGE was experiencing exponential growth and improving success outcomes across our student population. As a result, EDGE was institutionalized in 2015.
Although EDGE was showing great promise, many of the students still faced challenging problems with a lack of funds to support tuition and fees. A sister program to EDGE was introduced in 2017, named plEDGE, to provide supplements to traditional financial aid and scholarships. This new program offered EDGE students who graduated from local high schools free tuition and fees for two years at College of the Desert if they enrolled full-time and committed to completing 10 hours of community service per year.
In 2018, EDGE enrollment reached 1,598 students, with 1,416 of those students qualifying as plEDGE students. The 2018 EDGE/plEDGE student cohort represents more than 80% of all incoming students. By 2019, EDGE enrollment reached 1,894 students, with 1,822 of those students qualifying as plEDGE students. The 2019 EDGE/plEDGE student cohort represents more than 90% of all incoming students.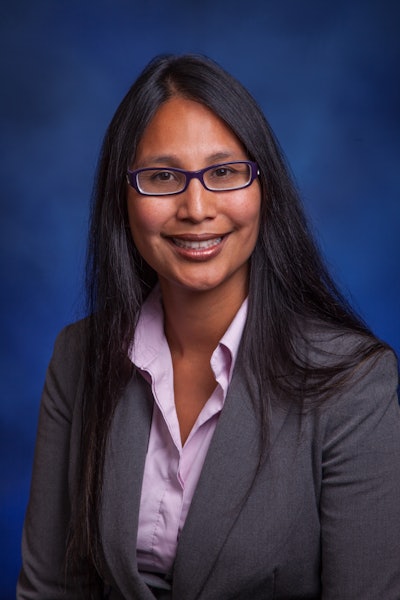 As a result of the expanded program, EDGE now provides a way of addressing barriers to access, equity and success by integrating resources to provide a well-rounded "one stop shop" for students. The benefits of the EDGE program are now available to all students and include: summer bridge, multiple measures placement, early career exploration, reading apprenticeship, supplemental instruction, financial aid assistance, first and second year support, student success coaching, peer mentoring, early alert and mandatory student educational plans to ensure a guided pathway. What began as a boutique program for 22 Hispanic-Latino students on one campus has evolved into a comprehensive student success program for all students on all campuses at College of the Desert.
Evidence of EDGE success
College of the Desert made institutional research a priority years ago, and we are now able to integrate real-time data sharing into our processes and discussions with faculty, staff, and administrators. EDGE data provide evidence-based justification for the investment of College resources to support the scaling of EDGE.
Outcomes demonstrate that EDGE students have higher success rates in English and math than non-EDGE students.
EDGE students are attempting more units in their first semester than other first-time college students, and they are successfully completing these courses in higher numbers.
Fall-to-spring persistence rate for first-time students is higher than both state and national averages. The persistence rate for EDGE students is 14% higher than the College's non-EDGE students. plEDGE student retention rates are even higher at 22% above non-EDGE students.
Since 2017, plEDGE students have completed nearly 10,000 hours of community service.
The number of full-time equivalent students in EDGE/plEDGE pays off through increased state apportionment increasing from 6,000 to 10,000 FTES in a five-year period.
By giving students the EDGE to be successful in higher education and fulfill our plEDGE to ensure their success, College of the Desert is helping all students, and especially Hispanic-Latino students, to make a good living and live a good life.
Dr. Joel L. Kinnamon has been working in community colleges for 30 years, joining College of the Desert in 2012 as Superintendent/President. In the past five years, the College has been nationally recognized for programs that address some of the biggest issues facing community colleges; improving college readiness, increasing completion rates, closing the equity gap for a diverse student population, and partnering with local business and industry to guarantee that graduates succeed in the workplace.
Dr. Annebelle Nery was appointed Vice President of Instruction at College of the Desert in Palm Desert, California, in April 2019. She has more than two decades of experience in higher education, including 17 years in the California community college system and over 13 years at College of the Desert.
The Roueche Center Forum is co-edited by Drs. John E. Roueche and Margaretta B. Mathis of the John E. Roueche Center for Community College Leadership, Department of Educational Leadership, College of Education, Kansas State University.
This article originally appeared in the June 25, 2020 edition of Diverse. You can find it here.