It's been twenty years since the number of Hispanic Serving Institutions (HSIs) in the U.S. has dropped.
According to Excelencia in Education, there are now 559 HSIs in the U.S., 10 fewer than in 2019-2020.
HSI is a federal designation appointed to institutions whose Latinx student population reaches at least 25%. For the past 18 years, Excelencia, an organization working to improve and increase Latinx student success in postsecondary education, has used data collected from the Integrated Postsecondary Education Data System (IPEDS) to release the latest update on HSIs.
"We need to invest in the institutions where these students are enrolling," said Dr. Deborah Santiago, co-founder and CEO of Excelencia. "Despite the drop, HSIs represent less than 20% of all institutions, but enroll 65% of all Hispanics in this country."
Reasons vary for the decrease in HSIs. Some institutions consolidated, like Dallas Community Colleges District. What once counted for five HSIs is now combined into one HSI: Dallas College. Other institutions, in particular small, private colleges, shut down. But most faced the same hurdle as other institutions for the last two years: enrollment declines due to the COVID-19 pandemic.
The Latinx student population in higher education was, before COVID, expected to boom through 2023. But instead, their student population numbers dropped just over 4%, below 2019 enrollment.
"It's clear to us the pandemic had an impact, because of the economic vulnerability of the population going straight from high school to college, we saw a direct drop in those numbers," said Santiago.
Dr. Antonio R. Flores, president and CEO of the Hispanic Association of Colleges and Universities (HACU), a network of over 500 global institutions and K-12 school districts dedicated to Hispanic student success in higher education, said institutions serving majority low-income students likely faced more challenges than others with access to more funding or resources.
"Lower income populations were more prone to be affected by COVID, hospitalized, and to die at higher rates. And the students we have come from those families, from those communities. Students many times didn't have broadband connectivity or devices," said Flores. "For [those institutions] to make the shift from in person learning to online learning was a much greater challenge than for others, because they didn't have the resources to immediately acquire all those things that go with offering online programs. It was like a one-two punch."
The majority of the institutions that lost HSI status have dropped into a different category, the Emerging HSI (eHSI), those schools with Latinx student populations between 15% and just under 25%. This year, eHSIs increased by 31 to 393 in total, and are now present in 40 states and D.C.
"What I think is operating here is a huge demographic surge that you see as you go down the continuum from higher education to K-1," said Flores. "It's a pyramid of sorts, which is pushing up bigger and bigger numbers. eHSIs are benefitting from that, but there would have been even more eHSIs if we hadn't had the pandemic."
To directly counter the negative impacts of the pandemic on Latinx populations, Santiago said that intentionality is crucial. Institutions should not just wait for the inevitable numbers that will make them HSIs, they should endeavor to recruit and serve those populations.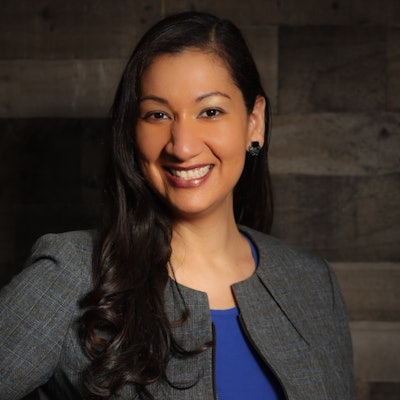 "There's an assumption that, if you hit an enrollment threshold, you're doing something different or better. That's not explicitly true," said Santiago. "What's your tactical plan to engage Latinos?"
Excelencia created the Seal of Excelencia three years ago with the intention of recognizing those institutions doing more for their Latinx students. So far, only 24 institutions have earned that award.
Keeping Latinx student populations strong and growing during the pandemic varied. Some institutions held the time and resources to make actual phone calls to their students to check up with them. Others coordinated Spanish language nights for the parents of future college students.
Dr. Cyndia Morales Muñiz is the director of HSI culture and partnerships at the University of Central Florida (UCF), a Seal of Excelencia winner and HSI in Orlando. Their student population is 28.7% Latinx. When fall 2020 came around, Muñiz said she wasn't really worried that their Latinx enrollment would drop.
"It's what I know mainly about our tenacity, and resilience as a Latino community. Latinos value education," said Muñiz. While Latinx families can be dependent on their young people's ability to work, those same families are often providers of great strength and motivation, she said. "We value education so much. I didn't think we would miss that opportunity to complete a degree or to get an additional degree."
She was proven right when UCF experienced a boom in student population.
"It was hard, none of this was easy, but we were able to leverage our resources and make sure that students knew we had support for them, financial, or in person," said Muñiz. "We were there, we were available, and our students knew that."
Liann Herder can be reached at lherder@diverseeducation.com.