Quinnipiac University will hire 34 more full-time faculty and 10 more academic support staff over the next three years, according to university officials.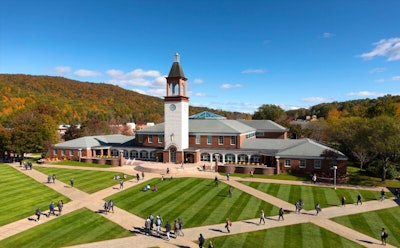 The faculty hires will include tenure-track, teaching and clinical positions.
"Our faculty are expert teachers, scholars and practicing professionals in their fields who also serve as mentors and career advisers with lifelong connections to our students," said Quinnipiac President Dr. Judy D. Olian. "This hiring initiative, targeted around emerging professional fields in demand by employers, ensures that QU will continue to provide an education that anticipates the future."
Hiring is expected to begin immediately and continue over two years.
"Quinnipiac faculty and academic staff are focused on preparing students for a lifetime of success in careers of the future," said Provost Dr. Debra Liebowitz. "Expanding our faculty will foster innovation and academic excellence. Coupled with our wide-ranging partnership with Hartford HealthCare and investments in modern new facilities, this hiring initiative is yet another example of our steep, upward trajectory."