Part-time faculty at The New School walked out Nov. 16 to protest pay and working conditions, The New York Times reported.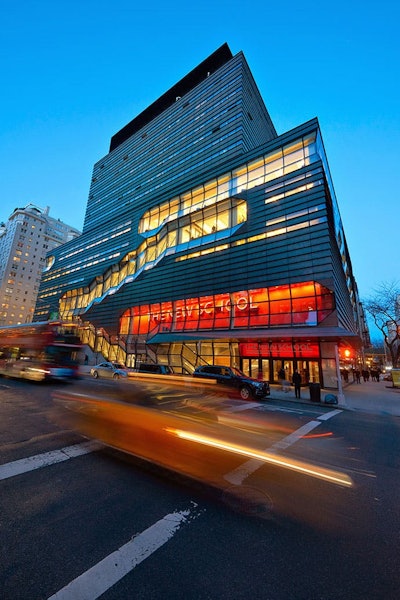 With approximately 200 demonstrators present, the strike was the result of years of tension between adjunct faculty and the private New York City school's administration.
The New School's adjunct professors have not received a raise in four years, leaving their real earnings trailing behind inflation and down 18% from 2018, according to A.C.T.-U.A.W. Local 7902, the union organizing the strike.
The union said that the school's 3.5% wage increase offer was insufficient, given record inflation.
"The New School's reputation rests on its progressive history and professed values — a reputation with which its treatment of workers fails to align," the union said in a statement.
Nearly 90% of the school's instructors are part-time, according to a trade union representing part-time educators.
Teaching staff also complained that administrators' salaries were high compared to faculty.
Annie Lee Larson, a Parsons School of Fashion professor who teaches knitting and embroidery for design, said that she had to take three other jobs to supplement her income of $8,598 per year for two semester-long courses.
"I don't have a safety net," Larson said. "I live alone in one of the most expensive cities in the world. If I can't pay my rent or bills, nobody else is stepping in to help."
The strike is not alone, as similar sentiments are being seen nationwide. 48,000 academic staff in the University of California system went on strike over job security earlier in the week.