Dr. Lakshmi Balachandra, associate professor of entrepreneurship at Babson College, is suing the business school, alleging racial and gender discrimination, The Boston Globe reported.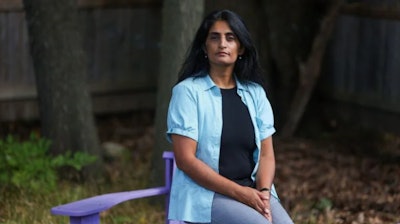 Balachandra, who is of Indian descent, is claiming lost career opportunities, economic losses, emotional distress, and harm to her reputation due to alleged mistreatment and administrators' failure to investigate concerns. She is seeking unspecified damages.
Dr. Andrew Corbett, professor and former chair of the school's entrepreneurship division, was a main perpetrator of the discriminatory work environment, often losing his temper with female colleagues., Balachandra alleged.
"Babson favors white and male faculty and predominantly reserves awards and privileges for them," according to the suit.
Balachandra said that she submitted concerns to administrators at Babson to no avail and eventually filed a charge of discrimination with the Massachusetts Commission Against Discrimination.