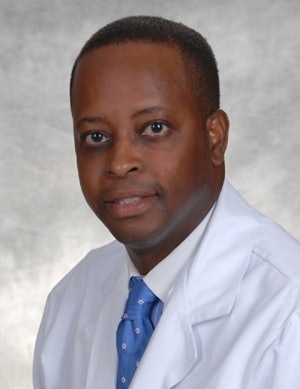 At a time when universities are attempting to make up for revenue shortfalls, Howard University is expanding its reach through its planned online course offerings that will be available in the fall of 2014.
Howard is taking advantage of the ever-increasing trend to make education more accessible through online education while attracting more non-traditional students. The expanded offerings are a result of a partnership with the Boston-based Pearson Higher Education group and is being called "Howard University Online," or "HU-Online."
"Howard University has made the decision to launch HU-Online as part of a comprehensive initiative that will expand the flagship research university's array of blended/online courses and programs," said Don Kilburn, vice chairman of Pearson Higher Education. "HU-Online enables the prestigious university to offer in-demand degree and certificate programs and expand the reach of Howard's faculty beyond the campus to students around the world."
Howard's goal is to offer 25 online programs over the next few years, with select online degree programs made available in the 2014-2015 academic year.
"This new initiative directly supports the university's strategic priority to enhance teaching, learning and research," said Provost and Chief Academic Officer Wayne A. I. Frederick in a press release. "It builds faculty capacity to enhance our instruction delivery to meet the needs of the 21st-century learner, as well as our reach beyond our Washington-based campus to the world through our new partnership with Pearson."
Howard's technological expansion will make it the largest fully online learning program at any historically Black college or university in the U.S. The university already offers some online courses, including a Bachelor of Science in nursing (BSN) for registered nurses and a doctorate degree in pharmacy.
Plans, according to university officials, are not to offer a massive open online course (MOOC) but, through the Pearson platform, will extend degree and certificate programs.
In addition to expanding its reach and flexibility through online programs, another benefit will be new revenue opportunities for Howard, reaching students around the world. Because it is not being positioned as a MOOC, Frederick has reportedly said that he has not experienced faculty pushback.
Howard's launch of a comprehensive plan to expand its online program reach reflects a growing trend among institutions of higher learning — and among HBCUs that are now beginning to take advantage of this new avenue of opportunity to reach more students and increase revenue.
The 2012 Survey of Online Learning conducted by the Babson Survey Research Group, "Changing the Course: Ten Years of Tracking Online Education in the United States," states that 70 percent of administrators surveyed said that online education was critical to the future of their institution.
As of June last year, there were 24 online or blended degree programs being offered by HBCUs, up from 19 such programs in November 2011. Hampton University offers 17 online courses. Xavier University in New Orleans now offers eight programs online. Howard University is expected to lead the pack among HBCUs when plans are followed through for 25 online programs.
Last fall, Coppin State University, an HBCU in Baltimore, launched the university's first completely online bachelor's degree program in management. Coppin partnered with Pearson to design an integrated learning solution that is a flexible alternative to on-campus courses. Pearson is providing course development for nearly 50 online courses.
Howard represents the second HBCU partnership with Pearson.
"We are honored to be working with Howard University to expand the institution's online program offerings and reach both non-traditional and international students," said Pearson's Kilburn. "To remain competitive in today's environment, institutions increasingly need to offer high-quality online degree programs to reach students who need flexibility. This HU-Online partnership will do just that."