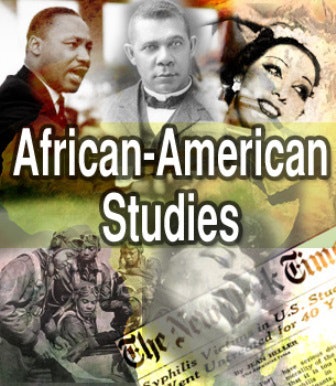 Come next fall, Pennsylvania State University will be the twelfth university in the nation to offer a doctoral degree in African American Studies.
The university is currently soliciting applications for its inaugural dual-degree program in Black studies, which will allow students to also earn a degree in another academic discipline such as history, philosophy or English.
Penn State officials say these dual-title doctoral degree programs will ultimately help to enhance the education of their doctoral students while broadening their prospects once they graduate and enter the competitive job market.
"We've built this dual-title program with our partners in the Department of History to leverage the significant faculty strengths in African-American scholarship that already exist in the College of the Liberal Arts," says Dr. Paul Taylor, an associate professor of philosophy and the head of the African American Studies program. "This gives us a model for future collaborations with other departments such as English, philosophy and art education."
A core faculty in African American Studies, along with professors who hold joint appointments in other academic departments, will provide the primary instruction for the interdisciplinary program.
"Our new Ph.D. program will train students to teach and produce new knowledge on understanding the forces that shape and link the worlds of African-descended populations, beginning with the U.S. and the broader Americas, but also in Europe and Asia," says Taylor. "There will be emphases on U.S. slavery, emancipation, colonial and post-colonial periods up to the civil rights and post-civil rights area in America, but, in addition, our faculty will look at the contemporary forms of globalization and migration."
The creation of a Ph.D. program in African American Studies at Penn State has been in work for sometime. Though the College of the Liberal Arts established the Department of African and African American Studies 20 years ago, by 2012, the department had evolved into two units, enabling the faculty to focus on their different scholarly objectives. Taylor says that the department is currently redesigning its curriculum for its undergraduate major and minor, which will be greatly enhanced by the doctoral dual-title program and the accompanying graduate students and faculty.
The initial cohort of students will be small, providing students with an opportunity to work closely with faculty on specialized research interests. A graduate certificate program in African American Studies is also being developed.
"The new waves of transnational migrations of Black people from Latin America, the Caribbean, and Africa to the United States, Europe, and elsewhere have increasingly influenced the interdependent contemporary world and its diverse patterns and politics of representation," says Taylor. "These new population movements have compelled scholars to rethink conventional debates about freedom, citizenship, experience and knowledge."
Under the direction of Dr. Molefi Asante, Temple University was the first university in the nation to offer a Ph.D. in African American Studies 25 years ago. Since this, 10 other institutions—including the University of Massachusetts, Amherst, Harvard, Yale and Northwestern—have established doctoral programs in Black studies.
Jamal Watson can be reached at [email protected]